Have You Hugged Your Computer Today?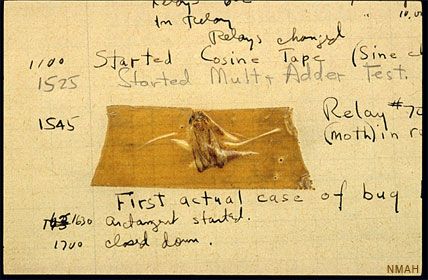 January may mean New Year's and half-priced Christmas decorations to some, but for those who live and die by their keyboard shortcuts (like me, alas), January marks the anniversary of the computer. In 1984, Apple Inc. brought the world the Macintosh, heralding in its new brand of personal computing with the now infamous commercial, 1984. The original Mac had 128KB of RAM and a nine-inch monitor. It was the first computer to use 'icons,' which could launch programs with a click of a digital cursor, controlled by another Apple invention, the 'mouse.' Oh, how far we've come!
January is also 'Clean up your computer' month (don't feel bad, I didn't know either), so organize your desktop and clear your cache because it's time for a clean slate, or at least a freshly dusted monitor. The most famous victims of a dirty computer, the 1947 Harvard Mark II engineering team, found that disruptions to their Aiken Relay Calculator could be traced to a rogue moth causing a ruckus in the hardware. The bug, trapped and taped in their logbook, is the first ever documented 'computer bug.' Lest you think this story couldn't possibly be relevant in our hi-tech, larger than nine-inch monitor times, finding a family of ants living, quite comfortably, in my laptop's keyboard has taught me otherwise.
As a super added bonus, click below to listen to amazing computer generated tracks from a 1983 Smithsonian Folkways album. Pay special attention to track 2, which I think will become my personal theme song.