Have You Ever Met a Kiwi Who Was Just Named Hiri? (Down By The Zoo!)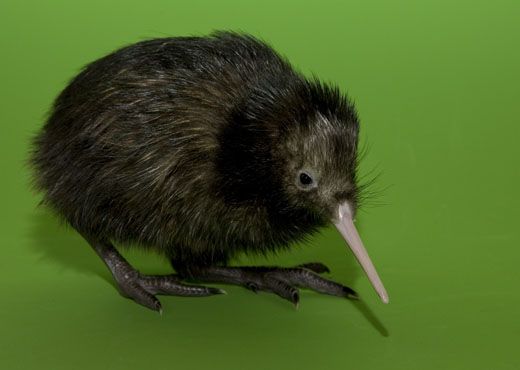 Immediately after we celebrated the birth of the National Zoo's baby kiwi Apteryz mantelli bird in March, the first question that came to mind was "What are you going to call it?" (Maybe that was just on my mind.)
But keepers at the Zoo were saving that honor for Roy Ferguson, the ambassador to the United States from New Zealand, the kiwi's native country.
On Friday, the zoo told us Ferguson had an answer: The bird will be called Hiri ("HEE-ree"), a name that, in New Zealand's native language of M'ori, means "important and great."
There are only 12 female kiwi birds in zoos outside of New Zealand, which means Hiri is one of few birds who can help increase the species' captive population. Zoo keepers say her genes will make her a valuable breeder.
Hiri isn't available for public viewing right now, but you can see her and her adorable beak on the zoo's Kiwi Cam. Or, visit Hiri's oldest brother, Manaia, at 11 a.m. every Monday, Wednesday and Friday at the zoo's Meet a Kiwi program in the Bird House.