Happy Birthday Judy Garland—You Made Us Love You!
On this day in 1922, Francis Ethel Gumm, the world's greatest entertainer, was born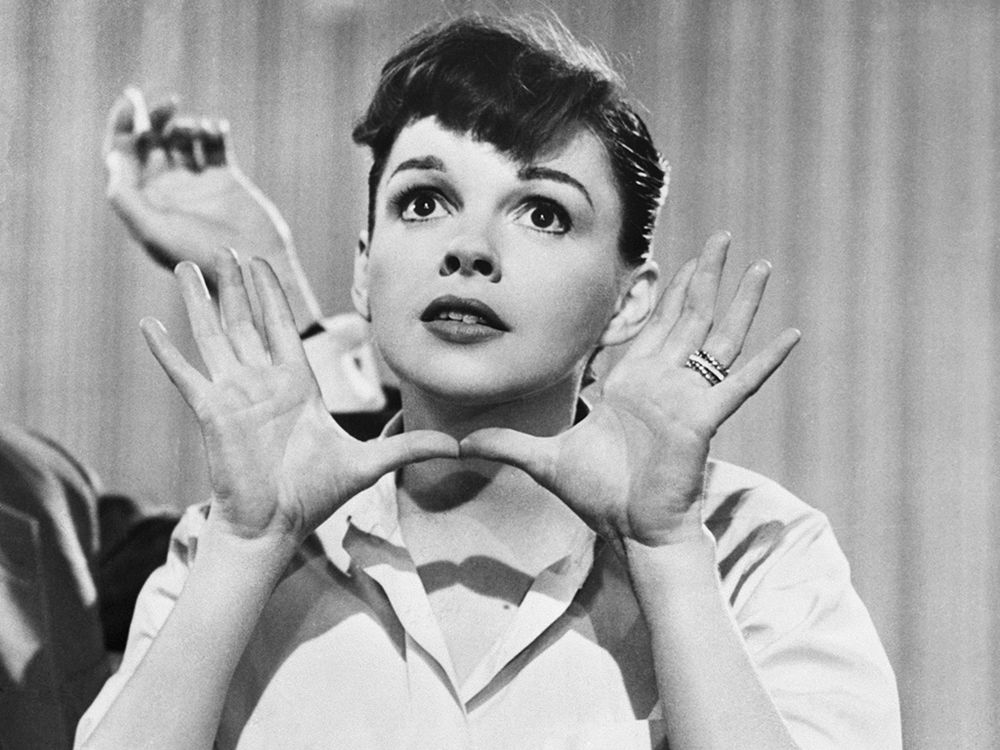 On this day in 1922, Francis Ethel Gumm, the world's greatest entertainer, was born. At age 2, she gave her first vocal performance, a rendition of "Jingle Bells" in her father's movie theater and in 1935 she was signed to MGM, one of the biggest movie studios in America, under the name Judy Garland.
Over the course of her career, Garland endeared herself to millions of fans through her films, concerts and recordings. "Extraordinary, larger-than-life talent such as Garland's is mesmerizing," says the National Portrait Gallery's curator of photographs Ann Shumard, "and when you couple it with the drama of her turbulent and all-too-brief life, the fascination is irresistible and enduring."
Indeed, with a stage mother who got her hooked on pills and a grueling work schedule, Garland grew to be a woman plagued by inner demons—a far cry from the image of the innocent girl in magic red shoes most of us associate with her. A portrait held in NPG's collections of Garland by Bob Willoughby attests to that. "Instead of presenting us with an image of Judy Garland as a megawatt Hollywood star," Shumard says, "Bob Willoughby's introspective portrait captures Garland out of the spotlight and seemingly lost in thought. I think the picture speaks to the disconnect between Garland's vibrant screen persona and the vulnerable and troubled woman that she was in real life." The photograph was taken on the set of A Star is Born wearing the costume used in the "Someone at Last" number. The film was intended to revive her stagnant film career; however, she only made four more movies before her untimely death in 1969 at age 47.
The Smithsonian is also home to a another famous Garland-related piece, the ruby slippers the actress wore in the 1939 film, The Wizard of Oz, which are on view at the American History museum.
Another way to mark the day is to pop a bowl of popcorn and set yourself in front of the TV for what this humble blogger considers to be the "big three" Judy Garland movies.
The Wizard of Oz: This movie needs little introduction. Garland was 16 when she made the film and her performance put her on the map—notably her rendition of the stellar song, "Over the Rainbow" which Garland would later incorporate into her stage shows, including her landmark 1961 performance at Carnegie Hall. (On a side note, the recording Judy at Carnegie Hall nabbed 5 Grammys and you should definitely give it a listen.)
Meet Me in St. Louis: Just as Seinfeld was a show about nothing, Meet Me in St. Louis is a movie about life's glorious mundanities—from making ketchup to taking a trolley ride. On the set, Garland met future husband, director Vincente Minnelli, with whom she would make two more movies: the WWII-era drama The Clock and the musical swashbuckler The Pirate. The two also produced chanteuse Liza Minnelli, who made her screen debut in one of her mother's films: In the Good Old Summertime.
A Star is Born: Judy was fired from MGM after completing Summer Stock and was absent from the movie screen for several years before making this film, a musical remake of a 1937 Janet Gaynor movie. A Star is Born tells the tumultuous story of a young woman's rise to Hollywood stardom—and the emotional toll it takes on her. It was a story all too close to Garland's own life experiences and she put on what one critic called "just about the greatest one-woman show in modern movie history."
That said, it might be most appropriate to close this birthday blog with the "Born in a Trunk" sequence from A Star is Born. Enjoy!