Google Street View Trike: Nominate the National Mall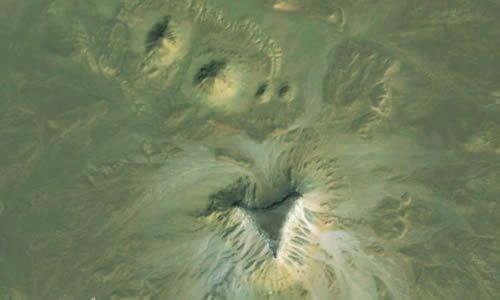 Google has been busily snapping street-view photographs all across the country to add to Google Maps. As a result, many landmarks are just a click away. You can now take a virtual drive across the Golden Gate Bridge and spin around in Times Square.
But just imagine if Google were to go off-roading. That's just what Daniel Ratner, a Senior Mechanical Engineers on the Street View team, did in his 20 percent time, the one day a week Google encourages their employees to work on something not necessarily in their job descriptions. He built a tricycle with a street-view camera mounted on it and took to California's bike routes and pedestrian paths, to start. So far, Google Maps has documented LEGOLAND California, Arastradero Open Preserve, San Diego State University, the Monterey coastal bike path and the Santa Monica Pier.
Now, Google is polling the public. Where should the Street View Trike go next? They've invited people to nominate places in six categories: trails, university campuses (think: prospective students could take tours!), theme parks and zoos, pedestrian malls (ie: oudoor shopping areas, boardwalks), landmarks and sports venues.
Will you join us in nominating the National Mall? After all, it is America's backyard! It would be great to see the trike circle the four-mile path from the Capitol to the Lincoln Memorial and back.
Nominations will be open until tomorrow, October 28, and can be submitted at www.google.com/trike. (To make our campaign more successful, it might be smart if we all enter the National Mall in the landmarks category.) Google will then decide on a short-list of locations to vote on in mid-November.