Gone at 27 and Eternally Youthful For the Ages, Jimi Hendrix Would Have Been 75 This Year
A gold-brocade vest at the Smithsonian evokes the innovative musician's enduring legacy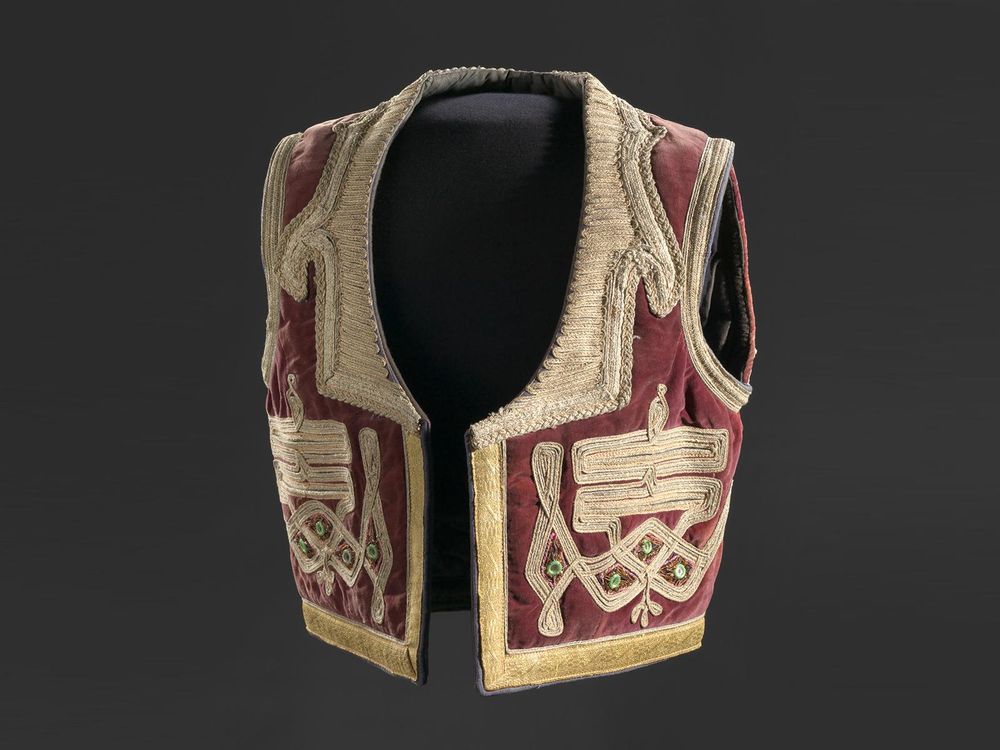 Jimi Hendrix revolutionized what the guitar could sound like and how it could be played. He was a visionary whose fashion statements and performances roared like the notes he hit on that instrument. He induced sounds so otherworldly, that critics and admirers during his time, referred to it as "space music." At the Smithsonian's National Museum of African American History and Culture, one personal item of clothing highlights his unique style: a four-pocket, burgundy velvet vest adorned with gold-brocade.
Born 75 years ago this past November, Hendrix certainly endures as both an innovator and an influencer. A trove of articles attest to his reigning influence in popular music.
"Jimi transcended all musical categories," said Alan Douglas, the former musical executor of his estate: "He was essentially a blues player who synthesized everything he heard. The master musician is one who can play anything that comes into his head. You cannot say that about many musicians—you hear what they are capable of playing. Jimi was different: He could play anything he heard, and he heard it all."
"He seemingly could bend and stretch a note, using electronic distortions or his fingers, to almost impossible lengths, yet keep his playing within a solid form," read his New York Times obituary.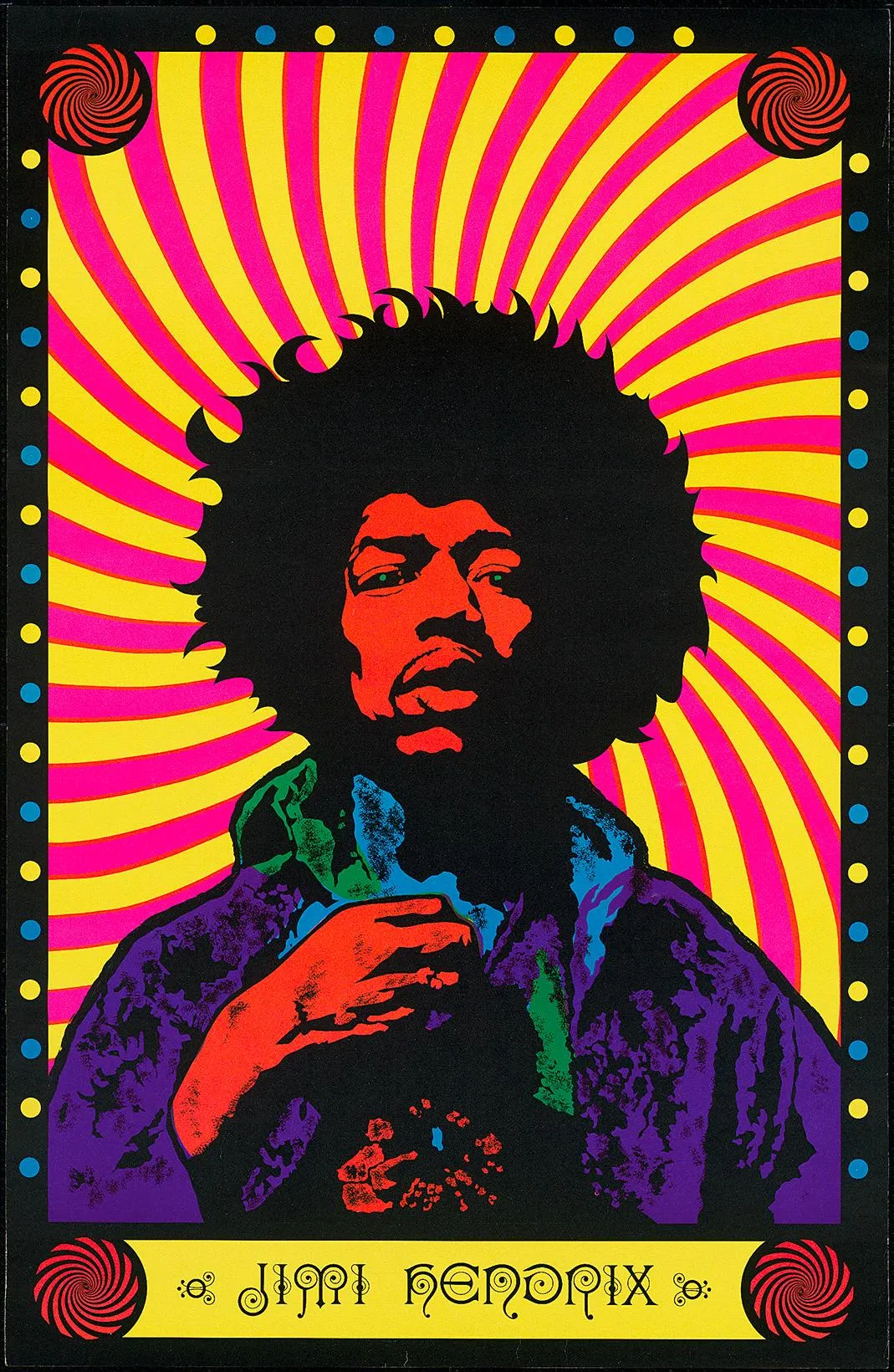 "In the decades since Hendrix's death, pop stars from Rick James and Prince to Lenny Kravitz and Erykah Badu have evoked his look and style," states his Rolling Stone bio.
Hendrix made his most acclaimed album "Are You Experienced (1967)" with his band the Jimi Hendrix Experience, though 1968's "Electric Ladyland," 1967's "Axis: Bold as Love" and 1970's "Band of Gypsys" are also well-regarded works. He's remembered most for songs like "The Wind Cries Mary," "Hey Joe," "Foxy Lady," "Fire," "Voodoo Child (Slight Return)," and "Purple Haze," among others.
"He's such a central figure in the history of African-American music," says Kevin Strait, a historian and curator at the museum. "His influence was felt in a variety of genres from a variety of artists."
When historians and music lovers refer to Hendrix, they often mention his brief superstardom, which lasted four years until his untimely death from a barbiturate overdose at age 27. While recognized for his musical accomplishments, he was also well known for his onstage histrionics. In some narratives, details of those performances are included as much as his musical contributions. Take this excerpt from his Times obituary that ran September 19, 1970:
"Immediately, the performer would come to life, pulsating, flicking his electric guitar between his legs and propelling it with a nimble grind of his hips. Bending his head over the strings, he would pluck them with his teeth, occasionally pulling away to take deep breaths, then falling back and lying nearly supine, he pumped the guitar neck as it stood high on his belly. . . ."
The signature moment of Hendrix's career? Playing the "Star-Spangled Banner" on his guitar at Woodstock in 1969.
"We wanted to showcase this performance in particular to provide the audience with an example of his ability to restructure what is musically familiar to something completely new and unexpected," says Strait.  "It provides a window into his musical ability, but also his musical thinking."
But a couple of years before that iconic performance, Hendrix moved to London where he formed the Jimi Hendrix Experience with bassist Noel Redding and drummer Mitch Mitchell, drawing admirers like the Beatles, Eric Clapton and Pete Townshend, according to the museum. It was also where he would have worn the vest, notes Strait. It was there, according to his sister Janie Hendrix, that Hendrix could ditch the outfits he had to wear as a sideman in the States.
"Many of his peers in the music industry were wearing suits," says Janie Hendrix in an email to the Smithsonian.com. "Jimi didn't want to do that anymore. He didn't want to conform to the style assigned to him when he was a sideman."
Hendrix preferred to dress in a manner that reflected his worldview while honoring his grandmother Zenora Moore, a Vaudevillian dancer and singer. "Jimi was taken by her big hats with feathers and stage wear," says Hendrix. "So much so that aspects of the pageantry of that entertainment were incorporated into his style. Velvets and boas, bright-colored costumes with shiny accents became part of his artistic expression. Creativity was his uniform."
His predilection for vests, were inspired, in part by his Native American heritage (his grandmother was Cherokee). He also loved soft fabrics, suede and leather fringe coats, says Hendrix. "Velvet pants and double-breasted jackets, silky tops with sleeves that flowed to the floor were an expression of freedom," she says.
"Jimi was inspired by his world and universe around him. He was in tune with the planet and humanity.  He often spoke of it in his lyrics," says Hendrix. "He was ahead of his time by leaps and bounds and music was a language he wanted to teach the world."