Go Back to School With the Smithsonian!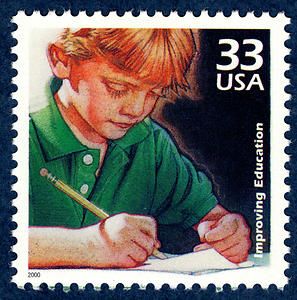 Back to school season is upon us! Students are spazzing over course schedules and the teachers they have to expand their minds. Teachers are sure to wonder what young minds they get to contend with over the course of the next school year and parents are prepping for an onslaught of PTA meetings and kids needing a helping hand with their homework.
That said, let the Smithsonian give you a helping hand with its open buffet of online educational resources. There's a little something for everybody here–teachers, students and parents—to enhance the experiences in the classroom and to keep young minds active at home. So, for your convenience, here is a listing of educational materials and hopefully they'll help make this year's return to the classroom an exciting—and enriching—experience.
American Art Museum
Picturing the 1930s is an immersive multimedia experience that provides a vision of what life was like during the Great Depression. Browse a virtual movie theater where you can watch interviews with artists working during the period, view artwork, listen to radio programs, watch short films and even create a documentary movie of your own. You can find this and other media-rich learning aids on the Classroom Activities site. For grades 6-12.
Teachers: get your pupils involved in the world of art with Student Podcasts. This program invites students to discuss pieces in the museum's collection. For grades K-12.
Educators are also encouraged to browse the museum's Education Resources, a page chock-full of lesson plans and ideas on how to incorporate the arts into the classroom. These guides encompass a wide variety of subjects such as history, science and literature. There are currently 28 guides available, and new guides are added three times a year. For grades K-12.
Environmental Research Center
Check out the Environmental Research Center's Education and Outreach Programs for a host of hands-on science programs and activities that foster learning experiences in the field as well as in the classroom. If you're a college undergrad or graduate student, also be sure to check out the Environmental Research Center's professional training programs. For grades K-12 and collegiate students.
Folkways
Smithsonian Folkways—the Institution's nonprofit record label—offers a Tools for Teaching website that promotes cultural understanding through a series of lesson plans and education kits. Through studying music, students can enhance their understanding of other subject areas, such as history, geography, language arts and social studies. For grades K-12.
National Air and Space Museum
The Classroom Resources site offers learning guides and online activities that allow you to test your knowledge of the science and history of aeronautics. For grades K-12.
Educators can make use of the museum's Teaching Resources, which include posters and teaching packets that cover a wide range of topics from how things fly to the structure of the universe. Also be sure to check out Educational Videoconferencing—programs that feature the museum's staff and volunteers who use artifacts and photographs to teach the history and science of aeronautics. The videoconferences are geared to students in grades 3-5 and grades 8-12.
National Museum of American History
History Explorer is a resource for teachers, students and their families that invites you to investigate the museum's artifacts and the stories they have to tell. For teachers, there are lesson plans and activities, as well as interactive media, designed to enhance the learning experience. For grades K-12.
Our Story is a resource for parents who would like to expand their child's classroom experiences at home. This website is chock-full of activities, recommended reading and field trip ideas. For grades K-4.
National Postal Museum
The museum's Curriculum Guides site offers a host of educational opportunities for students in grades K-12. Not just a means of exploring postal history, these guides will expand your knowledge of history and the visual arts. For grades K-Adult.
Also, be sure to check out Arago, the Postal Museum's free online guide to the study of philately. Not only for people who are interested in stamp collecting, a host of online exhibits are available that will enhance your understanding of art, science and history. To see how stamps have been used in educational activities—and perhaps to generate some ideas of your own—check out Heroes on Stamps. For grades K-Adult.
National Zoo
Especially for educators, the zoo's Curriculum Guides site offers a wide range of interdisciplinary student activities. For grades K-12.
If you're planning a trip to the zoo this school year, be sure to check out the Field Trip Resources site for pre- and post-visit lesson materials and resources, as well as ideas for activities to do during your visit. For grades K-12.
The Smithsonian Biodiversity in the Classroom page will encourage students to explore the natural world and hone their math and science skills with a series of classroom lessons and outdoor activities. For grades 3-6.
Conservation Central, sponsored by FujiFilm, is designed to help kids learn about the importance of conservation and the challenges faced in preserving temperate-forest habitats—home of the Giant Panda. For grades 6-8.
UPDATE: We were remiss to not include the clearinghouse for Smithsonian education materials: SmithsonianEducation.org