Give Peace a Listen with Smithsonian Folkways Magazine
The new issue covers peace songs and spoken word from around the world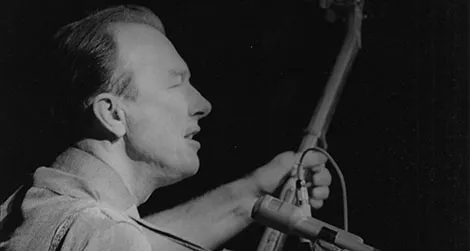 In the latest issue of Smithsonian Folkways Magazine, Boston-based musicologist Jeffrey Summit begins his essay on the Ugandan coffee cooperative Peace Kawomera with two tragedies: the terrorist attacks of September 11, 2001, and the Boston Marathon bombing of April 15, 2013. Summit recorded the music of Peace Kawomera after the former and returned home in the aftermath of the latter. "In the wake of violence in my own city," he writes, "I have been revisiting the music of this interfaith cooperative, and reflecting about the power and responsibility of each of us to create a climate of peace in our communities."
Peace, the theme of the Spring/Summer issue, is of course a timeless ideal, but Summit's words throw its current timeliness into stark relief. The issue takes an "international approach," says managing editor Meredith Holmgren, "mak linkages of community peace around the world."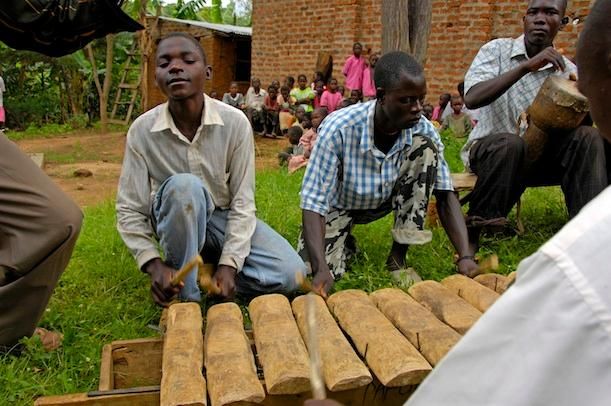 The cover story, "Peace Songs of the 1960s," brings the theme home to American readers and, in a Smithsonian Folkways first, compiles full versions of cited tracks in an embedded playlist. An essay by historian Ronald Cohen contextualizes these songs, including Bob Dylan's "I Will Not Go Down Under the Ground" and Barry McGuire's "Eve of Destruction," under the specter of nuclear proliferation and the Vietnam War. Also featured is a video interview with legendary folk singer Pete Seeger, whose songs were often made popular by other artists.
Former United Nations official Michael Cassandra discusses Nobel Voices for Disarmament: 1901-2001, a compilation of new and archival spoken-word recordings by notable proponents of peace. Michael Douglas, an Academy Award-winning actor and UN Messenger of Peace, narrates the album, which includes the voices of President Bill Clinton, former UN Secretary-General Kofi Annan and Progressive-era activist Jane Addams. The piece is accompanied by a multimedia lesson plan, which Holmgren says will become a recurring feature of the magazine.
In the Recording Spotlight is Peace Kawomera (Delicious Peace), the Fair Trade coffee co-op of Jewish, Christian and Muslim farmers—who happen to be excellent musicians as well. The collaboration, formed in response to 9/11, has proven both economically and artistically fruitful, underscoring the "importance of peace to economic prosperity," says Holmgren. The article by Jeffrey Summit comes with photographs by Richard Sobol and video of a Peace Kawomera live performance.
This issue also marks the debut of "From the Field," a Smithsonian Folkways Magazine partnership with the Society for Ethnomusicology which presents recent ethnomusicological field research to a general audience. The first installment, "Carnival of Memory: Songs of Protest and Remembrance in the Andes," documents the music of Peruvian villages devastated by civil war in the 1980s. "People often seemed more willing to sing about the conflict than they were to talk about it," writes ethnomusicologist Jonathan Ritter; their music helps them commemorate and come to grips with the violence. A photo slideshow and video recording situate these testimonial songs within the Andean carnival genre of pumpin. For Holmgren, the story exemplifies the difficult task of sustaining peace. "Peace isn't something that happens," she says. "It's a process."