From the Castle: Forward Thinking
The Smithsonian enters a new era of expansion—on the Web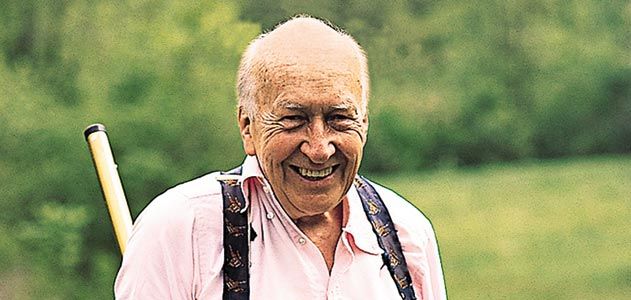 S. Dillon Ripley, Secretary of the Smithsonian from 1964 to 1984, created eight new museums, a Folklife Festival on the National Mall—and, 40 years ago, this magazine. Today, as we look forward to the next 40 years, we believe we are entering another era of expansion—particularly on the Web. Last year there were 30 million visits to Smithsonian museums, but there were more than six times that number to our Web sites. With an estimated 1.7 billion Web users in a global population of 6.8 billion, the Smithsonian's digital future is only beginning. Imagine a world where our 136.9 million artifacts, specimens and works of art are captured in stunning 3-D digital images that virtual visitors bring into their homes. Smithsonian scientists and other scholars, appearing as lifelike holo­grams, will tell stories and answer questions about each image. Intuitive, interactive search mechanisms will quickly guide individuals through our collections based on their personal interests and word associations.
By 2050, online visitors will in effect be stepping back to the future, since in 1881 all of the Smithsonian's collections were together in what was then called the U.S. National Museum. Visitors saw displays about art, science, culture and history—all in close proximity. So, too, in the virtual Smithsonian, where Web visitors will be able to instantly browse our vast and varied collections. One of our Strategic Plan's grand challenges is increasing understanding of the diverse American experience. Future Web visitors will be able to interact with our collections from the perspectives of different ethnic groups. Still, in-person museum visits will always be special in their own way—there is no way a virtual visit could ever supplant the thrill of touching a moon rock or standing next to the Star-Spangled Banner.
The prospects for Smithsonian research in the next 40 years are no less exciting. Discussing his new book about the Enlightenment, The Age of Wonder: How the Romantic Generation Discovered the Beauty and Terror of Science, biographer and historian Richard Holmes recently considered science today and in the coming decades. To my delight and surprise, he concluded: "If there is a second Age of Wonder, I believe it will be driven by the United States of America, and that the Smithsonian will be at the heart of this new possibility."
G. Wayne Clough is Secretary of the Smithsonian Institution.