Free Admission at Museums Around the Country on Museum Day, September 25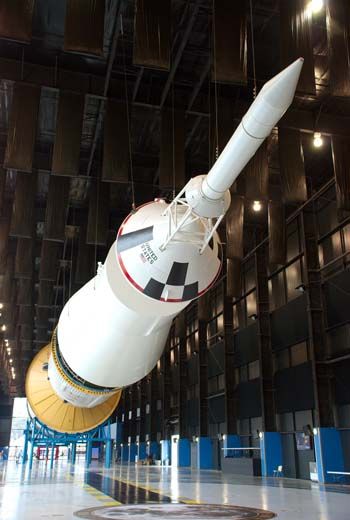 Everybody loves a freebie and this Saturday, September 25, marks Smithsonian magazine's 6th Annual Museum Day, when more than 1,500 museum and cultural venues across the United States will honor Smithsonian.com's special get-in-free ticket for two.
All you have to do is search the map for participating museums in your area and download the free ticket here.
​Participating in the annual event are more than 90 museums and educational organizations who have partnered with the Smithsonian Institution in a unique collaboration that makes Smithsonian artifacts and expertise more widely available.
"If you can't come to the Smithsonian," says the program's director Harold Closter, "we are determined to bring it to you." More than 8,000 artifacts, scientific specimens, paintings and sculptures are now residing in 166 Affiliate museums in 41 states plus Puerto Rico, the District of Columbia and Panama.
At the U.S. Space and Rocket Center in Huntsville, Alabama, for example, use your free admission ticket to see the Saturn V rocket. This 363-foot behemoth is one of only three in extant. (One is at the National Air and Space Museum and the other is at Houston's Johnson Space Center.) Between 1967 and 1973, 13 Saturn V rockets were launched and nine of the boosters carried astronauts to the Moon. In 1973, the last Saturn V to blast into outer space carried Skylab, the United States' first space station.
But if launch vehicles aren't something you can sink your teeth into, and you happen to be in Baltimore, the National Museum of Dentistry is home to a set of George Washington's false teeth. This fine pair of choppers was made of hippo ivory. The museum has a whole gallery dedicated to the first president's dental health, including displays about his favorite dentist and portraits that reveal the impact of his tooth troubles. The teeth are on loan from were recently loaned to the National Museum of American History.
For more ideas of places to go and things to see on Museum Day, visit our photo gallery of Smithsonian artifacts that are now on view in Affiliate Museums across the country.
One ticket for two is permitted per household, per email address. Listings and links to participating museums' and sponsors' sites can be found at www.smithsonian.com/museumday. To learn more about the Affiliate Programs, check out the program's blog.