First-Person Curator
Curator Amy Henderson from the National Portrait Gallery remembers when she visited with the late, great Katharine Hepburn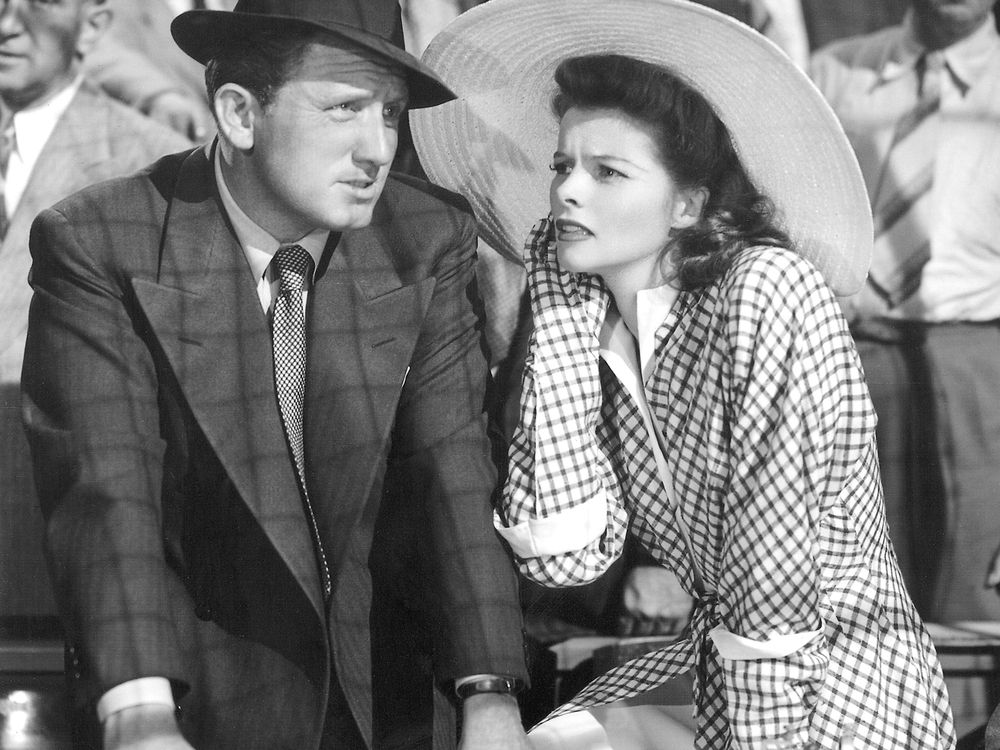 In this new Around the Mall blog feature, Smithsonian curators offer insight into their work as they prepare exhibitions and study the nation's treasures. Today curator Amy Henderson from the National Portrait Gallery remembers when she visited with the late, great Katharine Hepburn.
​Amy Henderson: I contacted Hepburn in the late 1980s to see if she would consider giving a portrait of herself to the National Portrait Gallery. She agreed to meet me at her Manhattan town house, which turned out to be filled with portraits and sculptures of her—she had always known artists, and seemed to enjoy posing for them.
She even picked up a paint brush herself occasionally, and her renditions of seagulls and beach scenes were scattered around the house. She also had done a number of graphite sketches of herself as Coco Chanel when she did the musical "Coco" on Broadway; one of these sketches will be in the exhibition.
The most remarkable thing I saw was her small bronze bust of Spencer Tracy: she kept it on a nightstand next to her bed, and once when she was showing me around, she handed it to me saying, "What do you think?" As I held it and turned it over, I said it was quite good, little knowing that at the 2004 Sotheby's auction of Hepburn artifacts, this bust would sell (anonymously) for $316,000!
In 1991 her memoir, Me, became number one on the New York Times bestseller list. I visited her during this period and was summoned up to her bedroom, where she was surrounded by stacks of her book that her publisher had ordered her to sign. She hated to sign autographs and was acting as if it were torture—but she was actually quite pleased with herself, and delighted at the book's number one status.
One thing that caught my eye in her room was how she had some of her signature red sweaters stretched out on the white chairs; for the exhibition, I was determined to have one of those sweaters, and—after digging around in the warehouse where her things are stored—one was ultimately found.
We kept up our conversations about her portraits for several years, and when I would visit she always offered coffee, cookies, and conversation. In her 80s, she was slightly shorter than in her 5-foot-8-inch days, and a bit pudgier (for which she blamed butter pecan ice cream). On the whole, she was largely as I expected her to be— feisty and independent—but with more of a rollicking sense of humor. She would happily roar away if something struck her as funny. Her energy remained palpable, and you could tell that this was the drive that had fueled her life. That and a supremely healthy ego that never quavered with age: as she told Dick Cavett in a 1973 television interview, "I am absolutely fascinating!"
That she was.
This Thursday, November 2, 2007, the National Portrait Gallery opens Henderson's exhibition on Katharine Hepburn. Entitled, "Kate: A Centennial Celebration," the show runs through to October 5, 2008.
(Photograph of Spencer Tracy and Katharine Hepburn in "Woman of the Year," MGM, 1942. Production still, Courtesy Academy of Motion Picture Arts and Sciences, Beverly Hills, California and the National Portrait Gallery.)