Fifty Years Ago This Month, John Coltrane Recorded One of the Greatest Jazz Tracks of All Time
This Selmer Mark VI tenor saxophone was one of three instruments that John Coltrane played to reinvent himself—and Jazz music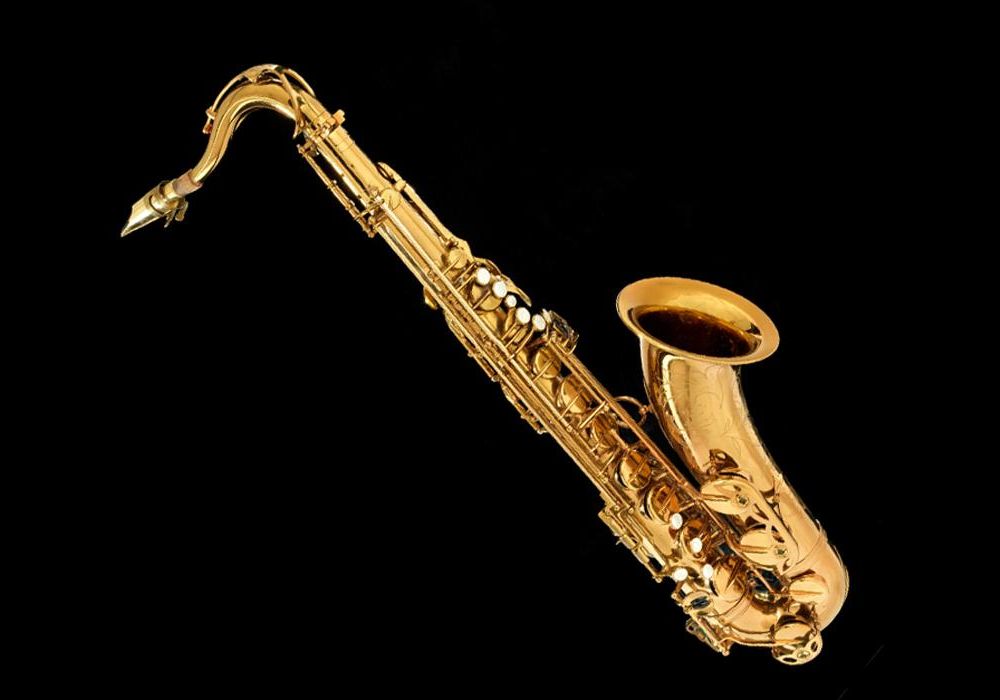 Before he was even 30, John Coltrane was it. The American saxophonist and composer had already been a part of bands led by Jimmy Heath and legendary trumpeter Dizzy Gillespie; more than once, Miles Davis had recruited him for his quintet. Some argued, then and now, that he was and is the most influential jazz saxophonist of all time.
But "Trane," as he was known, was also drugging hard. Still, Davis kept taking him back, until, in the late '50s, he didn't.
Instead of packing up, Coltrane cleaned up. Sober, he struck out on his own, recruiting the likes of Jimmy Garrison on bass, Elvin Jones on drums and McCoy Tyner on the keys. Fifty years ago this month, he recorded "A Love Supreme," a four-part suite that, released in 1965, would become one of the greatest jazz tracks of all time. It was the beginning of a new Coltrane, one who shed his skin, changed his outlook, found God and a new voice.
And with all of that came a new saxophone: A Selmer Mark VI tenor, the first of its kind, made in 1965 in Paris.
The saxophone didn't arrive in time for Coltrane's famous record (and if it had, one could argue, his story would be almost too perfect). In fact, there isn't any one single thing particularly remarkable about the horn itself, says John Edward Hasse, curator of American music at the National Museum of American History. Unlike some other big brands of the time, it wasn't a saxophone built for jazz, nor for classical or the big band sound that earlier had helped make Coltrane famous. Instead, the Mark VI was known simply as (arguably) the best "all-around" horn—much like the man behind it.
Ravi Coltrane, John's son, doesn't know exactly when and where his father played the instrument, Hasse says. But the tenor was one of three instruments Coltrane would use as he blazed through the next two years, reinventing himself—and jazz music— at a pace many found exhausting. Except, of course, Trane himself.
"He developed an almost unbelievable level of virtuosity on his instrument," Hasse says. Coltrane pioneered techniques like the "sheets of sound," used to play hundreds of notes in quick succession, and styles like "avant garde jazz," a type of free form with a goal to break through the structure of the experimental genre itself. "The New Thing," as it became known, pushed fluidity where there had been tempo or chord changes, harsh, overblown notes where composers had intended smooth, lyrical phrases.
In 1966, he gave what many consider his pinnacle performance at Temple University, an event which few had heard or witnessed until it was re-released this year.  In his final years, Coltrane had experimented with different combos: more bass, less bass, more drums, different kinds of drums. Some were at play that evening, but because the concert was recorded with a single mic, Coltrane and his sax are front and center. At times, he famously drifts from sax to song, using his lips to convey what, perhaps, felt he couldn't through the horn.
"His music was never content with where it was but was always looking toward what it might be," some have written about his final years.
Months later, he was dead at 40 from liver cancer. But while gone too young, his legacy continued to grow. Dozens of artists have not only adopted his style, but also the Mark VI as their main horn, Hasse says: Lee Konitz, Sonny Rollins, Wayne Shorter, Phil Woods, among others.
"Each time I open the case to look at his saxophone, I get goosebumps," Hasse says.
Ravi Coltrane donated the Mark VI to the Smithsonian this year. It's on display in the American History Museum's "American Stories" exhibition, joining other objects from Ellington, Gillespie and Hancock.
But more than the instrument itself is the spirit it invokes, Hasse says:  The horn, for generations of aspiring musicians, has embodied the possibilities of "a love supreme": one between a man and his instrument.
Editor's note: This story originally stated that Coltrane died at the age of 42. He died at 40 years old. We also updated the article to reflect that "sheets of sound" refers to quick, almost simultaneous, note sequences.  We regret the errors.