Events: ZooLights, Book Signings and the Rhythm of the Drum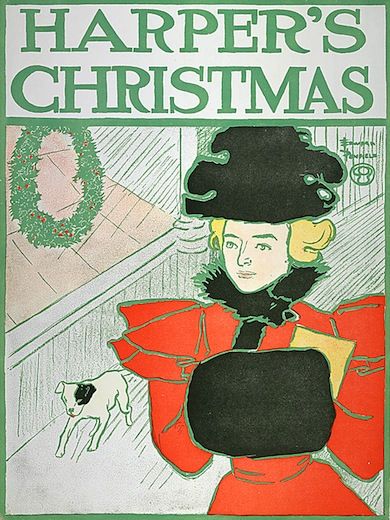 Monday, December 20: ZooLights
ZooLights, the National Zoo's festive electric light display, is back once again—and this year it's absolutely free! For children of all ages, a menagerie of LED light sculptures modeled after critters at the Zoo will be on display. Tickets are NOT required. This event runs from Friday through Sunday until December 13; between December 18 and January 2.  ZooLights occurs every night except December 24, 25 and 31 (Of course, if the Zoo has to close due to bad, wintry weather, then ZooLights will be canceled.) National Zoo, 6-8:30 PM.
You can also ramp up your fun by participating in a scavenger hunt while you're touring the light show—all you need is a cell or smart phone. Text "ZooLights" to 728647 OR download the SCVNGR app on your iPhone or Android, click on "Treks," and select the "Conservation Carol" Trek to start your journey. The more challenges you complete, the more points you will earn. By playing you will have a chance to win an exclusive VIP tour, including a visit with the keeper of your favorite animal. Ten runner-ups get ZooLights t-shirts. This SCVNGR hunt is playable from December 17 through December 30.
Tuesday, December 21: The Talking Drum
In this interactive program, Joseph Ngwa, ancestral master drummer from Cameroon, Africa, demonstrates how the talking drum (timdene or dundun) is used to transmit messages and meaning through various sounds. This event repeats December 21. Free. For reservations and information, call 202-633-4844. Anacostia Museum, 10:30 AM
Wednesday, December 22: Book Signing and Talk: Tripp Evans
Author Trip Evans will discuss and sign copies of Grant Wood: A Life, his biography of the master American painter. Copies of the book will be available for purchase in the museum shop. Free. Portrait Gallery, 12:00 PM.
Thursday, December 23: IMAX
Baby, it's cold outside—so come on in and enjoy an IMAX movie. Theaters are located in the Natural History Museum, the Air and Space Museum and the Udvar-Hazy Center. In addition to short films—like "Dinosaurs" and "Legends of Flight"—catch a screening of the full-length feature Harry Potter and the Deathly Hallows. Check out this site for a full film schedule and to buy tickets online. Tickets may also be purchased at the IMAX box office at the museums.
Friday, December 24: Robert F. Door will be available to autograph his book Hell Hawks!: The Untold Story of the American Fliers Who Savaged Hitler's Wehrmacht. Free. Steven F. Udvar-Hazy Center, 12:00-4:00 PM.
Saturday, December 25: Smithsonian is CLOSED
Sorry kids! This is the one day out of the year that the Smithsonian is closed. It's a good day to spend time with family and friends, enjoy a meal, take in a movie—I'm sure you'll figure out something spectacular. Merry Christmas!
Sunday, December 26: Book Signing: Mark James
Author Mark James signs copies of his children's book and coloring book Christopher's Little Airplane. Copies of the book will be available for purchase in the museum shop. Free. Steven F. Udvar-Hazy Center 10:00 AM-5:00 PM.
For updates on all exhibitions and events, visit our companion site goSmithsonian.com