Events September 7-9: Estranged Sisters, Honeybees and a Steinway Piano
This weekend, an acclaimed foreign film, butterflies and bees and Schubert all want to entertain you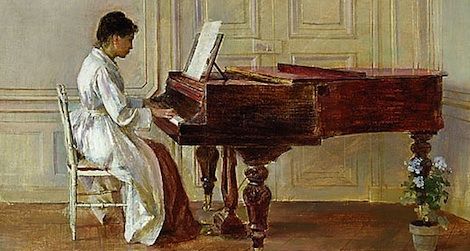 Friday September 7, I Carried You Home
Director Tongpong Chantakrangkul's debut film, I Carried You Home, follows two estranged sisters as they accompany the body of their deceased mother to its final resting place. The sisters travel across Thailand, from Bangkok to the rural birthplace of their mother, and come to terms with their grief and guilt along the way. This quiet, melancholy film explores the power of forgiveness. A Thai film with English subtitles. 113 minutes. 7 p.m. Free. Freer Gallery.
Saturday September 8, The Expert Is In: Honeybees
Did you know that honeybees are assigned tasks based on their age? Or that it would only take an ounce of honey to fuel a honeybee on a trip around the whole world? Learn even more fun facts about honeybees with the experts at the Natural History Museum in conjunction with the O. Orkin Insect Zoo's Butterflies + Plants: Partners in Evolution. See a beehive on view, and watch live bees in action. Learn about hives, workers, queens, pollen, nectar, stingers and how honey is made, and leave with a reinforced appreciation for the work that bees contribute to our environment and livelihood. 12-2 p.m. Free. Natural History Museum. Second Floor.
Sunday September 9, Smithsonian Chamber Players
As part of its Steinway series, The American Art Museum presents concerts that showcase classical chamber music performed by regional musicians. Performances feature the museum's Steinway Concert Grand model D piano, a powerful and stirring instrument that lends itself well to the acoustics of the McEvoy Auditorium. This week, the Smithsonian Chamber Players will perform Franz Schubert's Trio in B-flat major, D 898 and Franz Joseph Haydn's "London" Symphony No. 104 in a contemporary arrangement by Johann Peter Salomon. The Smithsonian Chamber Music Society has performed around the world since 1976. 3-4 p.m. Free. American Art Museum, Lower Level.
For a complete listing of Smithsonian events and exhibitions visit the goSmithsonian Visitors Guide. And download our new Visitors Guide & Tours App for both iPhone and Android. Additional reporting by Michelle Strange.