Events September 6-8: Zoo Photo Club, Hands-on Astronomy and ASL Art Tour
This week, learn how to photograph exotic animals, get a telescopic look at the sky, and see American Art through a new perspective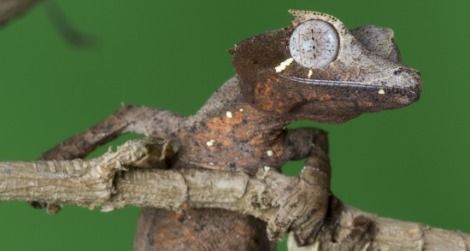 Tuesday, September 6 Zoo Photo Club
Come join the Friends of the National Zoo (FONZ) photo club to see the best of what the Zoo has to offer! Members will share their photos, hear from speakers and learn about techniques and tips to help capture the moment. FONZ is a group that supports the Zoo in its mission of caring for animals and conserving natural habitats. Meetings are held on the first Tuesday of the month and are free for members. 7 to 9:30 p.m. National Zoo, Visitor Center Auditorium.
Wednesday, September 7 See the Sun and Moon
Bring your family to learn about astronomy from the experts. At the Public Observatory Project, you'll have the chance to use the Air and Space Museum's 16-inch telescope to see craters on the moon, spots on the sun and other marvels. Museum staff will conduct other hands-on activities that are sure to delight. Free. 1 to 3 p.m. Air and Space Museum, observatory located on southeast terrace.
Thursday, September 8 ASL Tour of American Art
Join a discussion of American Art's works on view in American Sign Language (ASL). If you can't make this tour, the event repeats on October 13 and 23, and on November 10. Free. 5:30 p.m. to 6:30 p.m. American Art, meet in F street lobby.
For a complete listing of Smithsonian events and exhibitions visit the goSmithsonian Online Visitors Guide. Additional reporting by Michelle Strange.