Events September 4-6: Quilting Guilds, John Cage at 100 and Stitch Sessions
This week, learn from a quilting guild, celebrate composer John Cage's avant-garde legacy and stitch a little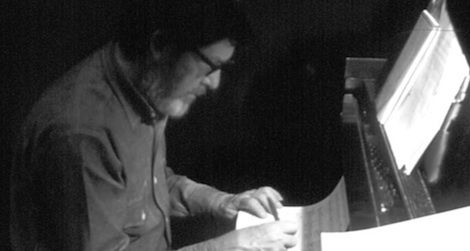 Tuesday September 4, Quilting Demonstration
Consider yourself quilting curious? The only way to cure temptation is to yield to it, of course, so head to the American History Museum to sate your quilting appetite. Quilters from the Annapolis Quilting Guild will be on hand to help guide you through the basics of the craft, including working with appliqué and piecing. The 300-member strong guild has been around since 1981 and exists "to advance fellowship among persons interested in the art of quilting; to preserve the tradition, culture and history of quilting; and to enjoy and appreciate others' work." Beginners and guilders alike can appreciate the museum's collection of antique quilters' tools, which will be on display at the demonstration. 11 a.m. to 1 p.m. Free. American History Museum.
Wednesday September 5, A Tribute to John Cage
Part of a citywide centennial celebration of legendary composer John Cage's birthday, a tribute film by artist Nam June Paik reflects on the impact of the avant-garde composer's art. Born September 5, 1912 in Los Angeles, Cage challenged every assumption of musical performance, including that there had to be music. In one of his most famous pieces, 4'33″, Cage had musicians simply stand on stage, not playing a note, for slightly more than four and a half minutes. Also a pioneer of electroacoustic music, Cage developed a friendship with Paik, an early video artist. 7 p.m. Free. McEvoy Auditorium, American Art Museum.
Thursday September 6, Sit 'n' Stitch
A favorite on Around the Mall's events roundups, it's your weekly stitch session. Only this time you can tackle a new craft while also viewing the Renwick's new exhibit honoring 40 years of amazing craft-making artists, 40 Under 40. You can enjoy looking at the handiwork of up and coming craft and fine artists and you can also craft your own fine art with help from volunteers on hand. Free. Repeats Thursdays and first Sundays. 12:30 p.m. to 2:00 p.m. Renwick Gallery.
For a complete listing of Smithsonian events and exhibitions visit the goSmithsonian Visitors Guide. And download our new Visitors Guide & Tours App for both iPhone and Android. Additional reporting by Michelle Strange.