Events September 14-16: Breaking and Entering, White House Pups, and a Fiesta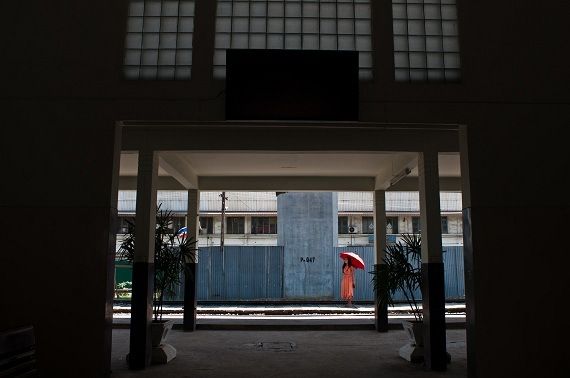 Friday September 14, P-047
What would it be like to spend a day in someone else's shoes? In director Kongdej Jaturanrasmee's beguiling Thai mystery two young men embark on a mission to experience just that. Breaking into neighborhood homes, the film's protagonists don't steal anything but ideas of possible alternative lives. When they cross the line into meddling with a stranger's secrets, it sets off a chain of events that shifts the story in a surprising, metaphysical direction. With a sense of dreaminess that permeates even its title, the film meanders through flashbacks, fantasies and fairytales. Thai with English subtitles. Free. 7 p.m. 98 minutes. Freer Gallery, Meyer Auditorium.
Saturday September 15, Book-Signing, Susan Castriota
Illustrator Susan Castriota writes children's books with her co-author, Wilson: a poodle she rescued from a local animal shelter. Together their titles include: Wilson Gets Adopted and Wilson Learns Manners. Their new book, Wilson and the White House Pups, features all of the favorite four-legged pals of the 43 presidents of the United States. Join Castriota for a book-signing at the American History Museum, where her books will be available for purchase in the museum store. Free. 1-4 p.m. American History Museum.
Sunday September 16, Fiesta Musical
Join the National Zoo in its celebration of Hispanic Heritage Month with its annual fiesta, featuring animal demonstrations, Hispanic and Latino music, costumes, dancing, traditional crafts and Latin American foods. When your feet get tired from all the dancing, browse a plethora of artisan jewelry, sweaters, sculptures and other handmade crafts. Free. 11 a.m.-5 p.m. National Zoo.