Events: Saving Our Oceans, Looking Forward to New Museums, Marilyn Monroe and More!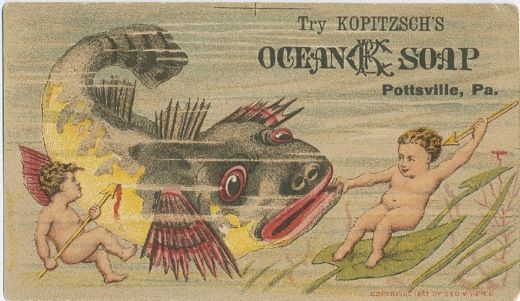 Monday, March 1: Smithsonian Magazine's Photo Contest Opens
So, there's nothing special happening at the museums today (check out this site for a list of regularly-scheduled fun things to do), but today marks the opening of Smithsonian magazine's 8th annual photo contest! Check out the photo contest page to see the the finalists from the 7th contest as well as to get information on how to enter the 8th contest.
Tuesday, March 2: The National Academies 2010 Roger Revelle Commemorative Lecture: THE INTERCONNECTED BIOSPHERE: Science at the Ocean's Tipping Point
A confluence of changes is rapidly transforming and threatening once bountiful and resilient coastal and ocean ecosystems. This presentation led by NOAA administrator Dr. Jane Lubecheno—and introduced by former presidential hopeful Senator John Kerry—will explore how approaches we can take to help preserve and recover the bounty and beauty our oceans have to offer. Free, but tickets are required. To register, please visit this website. Natural History Museum, 5:30-7:70 PM
Wednesday, March 3: A 21st-Century African American Museum
The planned grand opening of the African American History and Culture in 2015 still seems like a long way off—but you can get a sneak peek at what the museum is doing to rev up for the occasion. This evening, come listen to the museum's founding director Lonnie G. Bunch discuss his vision for the new building along with David Adjaye and Phil Freelon. Tickets are required. Rates are: $12: African American History Museum or National Building Museum members; $20: non-members; free for students. To purchase tickets, please visit this website. National Building Museum, 6:30 PM
Thursday, March 4: Framing the West Film Series: The Misfits
It's Clark Gable and Marilyn Monroe's final movie. In this story penned by Arthur Miller (Monroe's husband at the time), a depressed divorcée finds companionship with a cowboy who's past his prime. Free. American Art Museum, 6:30 PM.
Friday, March 5: Let's Read About Africa
Perfect for persons ages 6 and up, come enjoy the talents of storyteller Diane Macklin who will introduce young readers to Africa by way of children's literature penned by award-winning authors. Free. African Art Museum, 10:30-11:30 AM.