Events: Quilting, Crafts, Earth Day and all that Jazz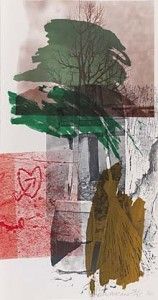 Monday, April 19: A Stitch in Time: Block-by-Block Quilting Series
Ideal for persons aged 8 and older, this workshop will introduce you to the basics of quilting. That's right, you too can gain the skill set required to make a piece suitable to keep you warm or to hang on the wall as a part of your eye-catching home decor. In this session, learn how to design and sew quilt squares together—and how to jazz up your work with appliqué designs. Cosponsored with the Daughters of Dorcas and Sons quilting organization. Sewing skills are not required. Free, but reservations are required. Call 202-633-4844 to reserve your spot and materials today. This series continues on selected Mondays: May 17, June 21. Anacostia Museum, 10:00 AM-12:00 PM
Tuesday, April 20: The Brubeck Institute Jazz Quintet
Dave Brubeck—the man who gave us that seminal jazz tune "Take Five"—will perform with the Brubeck Jazz Quintet in celebration of Jazz Appreciation Month. Free. American Art Museum, 7:00 PM.
Wednesday, April 21: Curator Tour: Meet Ella Fitzgerald
Come and let historian Amy Henderson introduce you to the first lady of jazz—Ella Fitzgerald. With a crystalline three octave range and more than five decades' worth of recordings, Fitzgerald is one of the greatest interpreters of the American Songbook—which includes tunes by composers like Irving Berlin, George Gershwin and Cole Porter. Free. American History Museum, 12:00 PM.
Thursday, April 22: Earth Day Celebration
Come celebrate Earth Day at the Natural History Museum and enhance your understanding of the interrelationships between humans and nature through the following roster of activities:
The museum celebrates Earth Day, as well as its 100 year anniversary, with the following activities:
Keep abreast of current ecological issues by watching live debates from four of the United States' top-ranked collegiate debate teams:
10:30 AM-12:30 PM: Michigan State University vs. University of Mary Washington - "Should Congress adopt the Clean Water Restoration Act?"

2 PM-4 PM: Harvard University vs. University of Southern California - "Should EPA set binding limits on US carbon emissions consistent with the 2010 Copenhagen principles?

10 AM-4 PM: As you're touring the museum, keep an eye peeled for Discover Stations—activity-laden carts positioned in selected exhibits, where the public is invited to come face-to-face with object-based problem solving opportunities and experiences. Scientists, museum educators, and volunteers use objects from the museum's collections and engage in 5-10 minute activities showing their research and expertise. Free. Natural History Museum
For news and updates on all events and exhibitions, check our companion website goSmithsonian.com
Friday, April 23: 2010 Smithsonian Craft Show
The annual Smithsonian Craft Show is back! There are some amazing sights to be seen as artists from all over the nation show off their exemplary skills. (And I should note that this is a juried show—a sure sign that all the artists are bringing their A-game.) From clothing to jewelry to ceramics—and everything in between—there's a little something for everybody to enjoy. (And don't forget: Mother's Day is on the horizon and you may be able to find some unique gift ideas.) Tickets are required. Rates are: $15 general admission; $12 for SI Associates/Seniors/Military/Students. National Building Museum, 11:00 AM-5:00 PM