Events: Photoshop, Norman Rockwell, Remembering the Mexican Revolution and More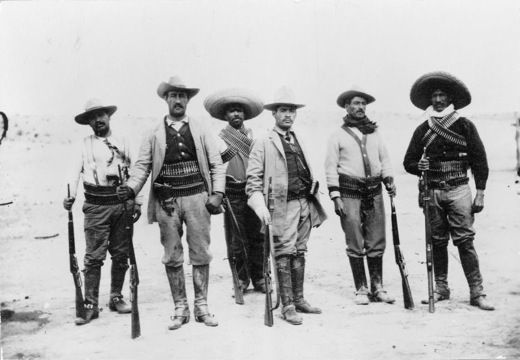 Monday, September 20: Introduction to Photoshop and Photoshop Elements, 5-Session Evening Course
Attention photographers, artists, graphic designers, web designers, and computer enthusiasts wanting to learn Photoshop: the Resident Associate Program is offering an introduction to this industry-standard software. Learn how to edit pictures and create designs for print and Web use in this five-session course. Tickets are required. Rates are $371 general admission; $325 for Resident Associate Program members. Tickets may be purchased online or on the National Mall at the Resident Associate Program's box office located in the Ripley Center. Resident Associate Program, 6:30 PM.
Tuesday, September 21: "Running Fence" Gallery Talk
Last chance: this is the final curator-led tour through the exhibition, "Christo and Jean-Claude: Remembering the Running Fence." Deputy chief curator George Gurney will be your guide—and since today marks the 34th anniversary of when Running Fence was taken down, there couldn't be a more perfect day to do it. Free. American Art Museum, 6:00-7:00 PM
Wednesday, September 22: "The Art of Gaman" Gallery Talk
During World War II, Japanese Americans were forced out of their homes to live in internment camps and "The Art of Gaman" showcases the artworks created by the internees. Today, join the Renwick Gallery's chief Robyn Kennedy as she tells you the stories behind the objects on display. Can't make it out to the Renwick? Check out this Smithsonian.com video where you can learn about some of the stunning objects and hear stories of what it was like to live in the camps. Free. Renwick Gallery, 12:00 PM.
Thursday, September 23: Performance: The Mexican Revolution
2010 marks the 100th anniversary of the start of the Mexican Revolution and to mark the occasion, performance artist, activist and writer Guillermo Gómez Peña will perform a work inspired by the revolution that addresses the intersections of Mexican and U.S. culture. Free. American History Museum, 5:30-6:30 PM.
Friday, September 24: Norman Rockwell, American Art, and the Movies
Norman Rockwell was highly skilled at telling stories through pictures and today, you can learn how art and the motion picture industry influence one another. Senior curator Virginia Mecklenburg will be joined by fellow Smithsonian curator James Deutsch and professor Katherine Manthorne of the City University of New York and Erika Doss of Notre Dame to mount the discussion, which will cover films from the silent era through the 1940s. Free, but registration required at www.eventbrite.com or (202) 633-8490. American Art Museum, 3:00 PM.
For updates on all exhibitions and events, visit our companion site goSmithsonian.com