Events October 5-7: Mrs. Judo, Staring at the Sun and Chamber Society Music
This weekend, a 99-year old judo legend, a scientist who studies the sun and a season-opener with the Smithsonian Chamber Music Society.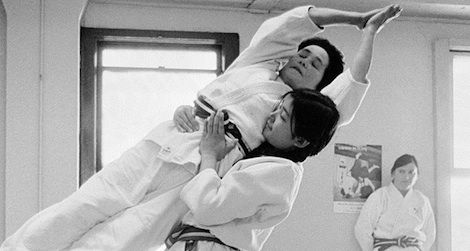 Friday, October 5 Mrs. Judo
At 99 years old, judo master Keiko Fukuda still keeps a busy schedule, teaching three times a week at her San Francisco dojo. Fukuda holds the highest ranking possible in judo and is the last living student of the sport's founder, Kanō Jigorō. The new documentary Mrs. Judo: Be Strong, Be Gentle, Be Beautiful tells Fukuda's unique story. The film explores the roots of judo while also chronicling the life of this living legend. The screening is preceded by Two Seconds after Laughter. Free. 7 p.m. Freer Gallery.
Saturday, October 6 "We Make 'em and Fly 'em – Three Decades of Telescopes for Observing the Sun at the Smithsonian"
No one ever told Peter Cheimets not to stare at the sun. Or if someone did, he definitely didn't listen. The senior project engineer at the Smithsonian Astrophysical Observatory spends his days working at the cutting edge of solar observation. This year, after 30 years of development, special telescopes capable of observing the sun were finally perfected. Ushering in a new era of observation, Cheimets will discuss what made this moment possible and some of the early results from his research. Free, but tickets are required. Tickets available 10 a.m. to 5:30 p.m. at the IMAX Theater Box Offices. 5:15 p.m. to 6:45 p.m. Air and Space Museum. For more information, call 202-633-2398 or e-mail [email protected].
Sunday, October 7 Masterworks of Three Centuries 2012-2013 Concert Series
The Smithsonian Associates celebrates the Smithsonian Chamber Music Society's 36th season. Though the event promises to be an eclectic mix of classics and lesser-known works, don't be intimidated. The Chamber Music Society's artistic director, Kenneth Slowik, will give a pre-concert talk that digs into the music on tap and explores the biographies behind the featured composers, including Beethoven, Faure and Chausson. It's the perfect start to a new season. $28 general admission, $22 members. Purchase tickets here. 6:30 p.m. to 9:30 p.m. American History Museum, Hall of Musical Instruments.