Events October 26-28: Boo at the Zoo, Dinner and a Movie and Trunk Shows
This weekend, trick or treat your way through the Zoo, take a trip to the remote Russian Chukchi community and pick up some crafted fashions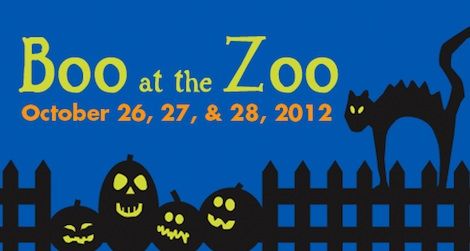 Friday, October 26: Boo at the Zoo
Put on your cat ears and whiskers for a fun night of trick-or-treating among your critter friends at the Zoo. The grounds will be transformed into a spooky (not too spooky, don't worry) wonderland and visitors will have special chances to meet with animal keepers and even some of their animals. Boo at the Zoo is one of the best Halloween events in all of D.C. and will be a sure draw for all the ballerinas, firefighters and superheroes wandering the streets Friday, Saturday and Sunday. Each kid will get a special tote bag to fill with goodies from 30 trick-or-treat stations. Filling your Halloween bag has never been easier. $20 for FONZ members, $30 for non-members. Get tickets here. 5:30 p.m. to 8:30 p.m. Repeats Saturday and Sunday. National Zoo.
Saturday, October 27: Dinner and a Movie
In this global age, geography can seem like a secondary feature of daily life. Nothing dispels that myth quicker than a visit to remote Russian peninsula. That's precisely where you'll be Friday night when you take in the 2011 documentary, The Tundra Book: A Tale of Vukvukai, the Little Rock. The film follows the story of a reindeer herder who lives along the Bering Strait as a member of the indigenous Chukchi community. Set against the harsh realities of the tundra, the film provides a glimpse into a unique way of life. The movie will be preceded by a short film and guests are invited to dine from the American Indian Museum's award-winning a la carte Mitsitam restaurant. Free, food is extra. 6 p.m. to 9 p.m. American Indian Museum.
Sunday, October 28: Craft2Wear Show
Fans of the spring show have been anxiously awaiting another installment of the Smithsonian's special Craft2Wear event. Wait no more, it's here at last. Crafted works from 40 carefully selected artists will be on display Sunday at the Trunk Show. You'll be able to purchase handmade jewelry, clothing and other accessories (just in time for the holiday season). Organized by the Smithsonian Women's Committee, the event will help the organization support education, outreach, and research projects within the Smithsonian Institution. $5, tickets available at the door. 10 a.m. to 5 p.m. National Building Museum.