Events October 23-25: Cuban Missile Crisis Book Signing, Trivia Night and Sensational Film
This week, visit with a Navy photographer, test your knowledge of the Wild West and catch a New York Times Best of 2011 film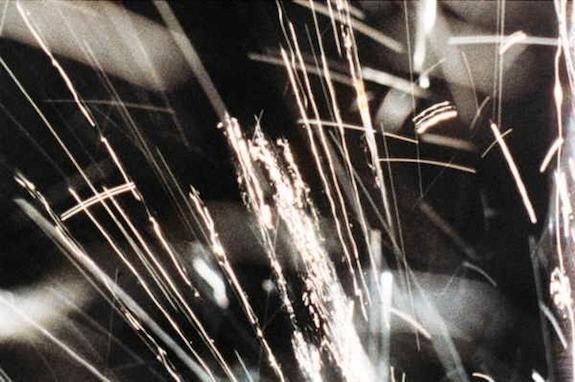 Tuesday, October 23: Book Signing Blue Moon Over Cuba: Aerial Reconnaissance during the Cuban Missile Crisis
Kenneth V. Jack will be at the Air and Space Museum to sign copies of his book about the role of photography in the Cuban Missile Crisis. The tense Cold War standoff in 1962 lasted 13 days as the Soviet Union and Cuba negotiated with the United States to prevent conflict. The discovery of nuclear missiles and launching sites alerted the United States to the threat and was made possible by the high and low-level reconnaissance flights over Cuba. Jack enlisted in the Navy in 1959 and became a Navy photographer. He helped test the cameras that would be used to get the best visuals from the flights over Cuba. After playing a part in history, Jack will now share his experiences with museum visitors. Free. 1 p.m. to 4 p.m. Air and Space Museum.
Wednesday, October 24: Wild, Wild West Pop Quiz
Think you know your Annie Oakleys and Buffalo Bills? Test your frontier smarts at the National Portrait Gallery's trivia event. Everyone from folk heroes to politicians and soldiers will be fair game, so brush up on your Manifest Destiny history. And if a prize (awarded to the top-scoring team) isn't enough of an enticement, maybe the groovy beats of DJ Micah Vellian, straight from D.C.'s electronic scene, will draw you in. Snacks and beverages will be available for purchase as well at the Courtyard Cafe. Free. 5 p.m. National Portrait Gallery, Kogod Courtyard.
Thursday, October 25: Voluptuous Sleep
Betzy Bromberg's 2011 film Voluptuous Sleep is a meditative look at the basic phenomena of light, sound and human feeling. A celebration of our senses, the 95-minute piece received rave reviews when it came out. It made New York Times critic Manohla Dargis' Best of 2011 list. Holly Willis of LA Weekly wrote: "As with all of Bromberg's films, there are images that, once seen, will stay with you forever, and then there are the colors—rich, luscious hues to be savored slowly… The film is also a gift to us, a reminder of cinema's organic basis in chemistry and light, and of its ability to take us deep inside." Watch the film at the Hirshhorn this Thursday. Free. 8 p.m. Hirshhorn Museum.