Events October 12-14: Dream Homes, Classic Jewelry and Printmaking
It's a full weekend of artist discussions, seminars and workshops for the home, fashion and art enthusiasts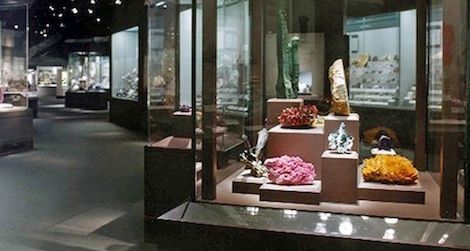 Friday, October 12: Design Craft: DreamHome
For everyone who loves art, design and endlessly watching HGTV: Design Craft at the Renwick brings together the Washington Design Center and the Gallery's "40 Under 40″ exhibition of craft artists. Eight designers took specific pieces from the show to help inspire individual rooms in this year's DreamHome. Two of the designers will be paired with the artist who inspired them in this discussion of inspiration and design. More than just an illuminating look at how the two fields often intersect, the insight into the creative process will allow the audience to watch how one object can create an entire room. So turn off the House Hunters for one night and head to the Renwick for a real-life dissection of a DreamHome. Free. 12 p.m. Renwick Gallery.
Saturday, October 13: All That Glitters: The Allure of Classic Jewelry
Emeralds, rubies and diamonds: in short, something for everyone. Royalty and commoners alike will enjoy this all-day discussion of the ways in which our preference for precious stones have changed over time. From the Victorian Age to the Art Nouveau era up into the Modern glamour of Art Deco and beyond. Stefanie Walker, a lecturer for the Smithsonian-Mason MA Program in the History of Decorative Arts, will lead the audience through a dazzling history. Wear your best gems and jewels and prepare for an educational day of eye candy. Tickets $85-$120. Ripley Center.
Sunday, October 14: Printmaking workshop with artist Jorge Porrata
Cuban poet and artist Jorge Luis Porrata has illustrated six books for the Miami-based publisher Homago. Sunday he joins the American Indian Museum to help the whole family craft a work of art. Though his work, both as an illustrator and widely published poet, emphasizes the interconnected nature of man across cultural traditions, Sunday's workshop will focus on the Taino people. The Taino are native to the Caribbean islands including the Bahamas, and words from their language permeate the Spanish spoken in Cuba, as well as Puerto Rico and the Dominican Republic. Educational and arty, the workshop is open to all ages. Free. 11 a.m. to 12 p.m. Repeats at 2 p.m. American Indian Museum.