Events November 16-18: Ang Lee, Muscogee and Thelonious Monk, Jr.
This weekend, watch an Ang Lee classic, celebrate American Indian Heritage Month and listen to the famous musician's son perform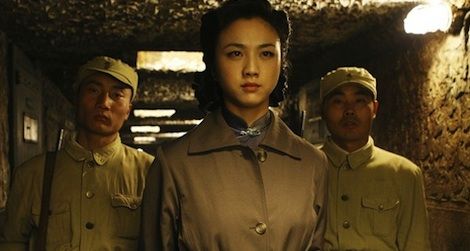 Friday, November 16: Lust, Caution
The title pretty much says it all. In Ang Lee's 2007 thriller set in Japanese-occupied Shanghai, there's plenty of lust and perhaps not enough caution. The film follows a young college student who plays the role of a modern-day Judith, trying to seduce and assassinate an intelligence officer. Known for its racy sex scenes, the film uses these moments to confuse the audience about the exact nature of the couple's relationship. Based on a novella of the same name, the movie unfolds over the span of several years as each person's motives are tested. Needless to say, the film is intended for mature audiences. Free. 7 p.m. Freer Gallery.
Saturday, November 17: Native Festival: Mvskoke Etvlwv (Muscogee People)
Ending a three-day celebration of Muscogee culture and heritage, Saturday's celebration at the American Indian Museum is part of the institution's recognition of American Indian Heritage Month. The Muscogee Nation, also known as the Creek Nation, is based in Oklahoma. Representatives from the Muscogee Nation Honor Guard will be on-hand for storytelling along with Muscogee singers. Visitors will get a chance to check out Muscogee artworks and craft as well as to try traditional cuisine. Free. 10:30 a.m. to 4:30 p.m. American Indian Museum.
Sunday, November 18: Rhythm Cafe: Thelonious Monk
When your name is Thelonious S. Monk Jr., people might expect big things from you. And when you decide to, like your father, also become a jazz musician, well, you can imagine the pressure. But T. S. Monk, as he's known, has become an artist in his own right and on Sunday he will talk about what it was like to grow up as the son of a legend and how he found his own role in the post-bop, neo-bop genre. As chairman of the Thelonious Monk Institute of Jazz, he will perform some of his father's music and discuss the legacy he left behind for jazz. Free, but space is limited and reservations are required; call 202-633-4844. 2:00 p.m. to 4:00 p.m. Anacostia Community Museum.