Events: Native American Dance, Book Signings, Postal Museum Tours and More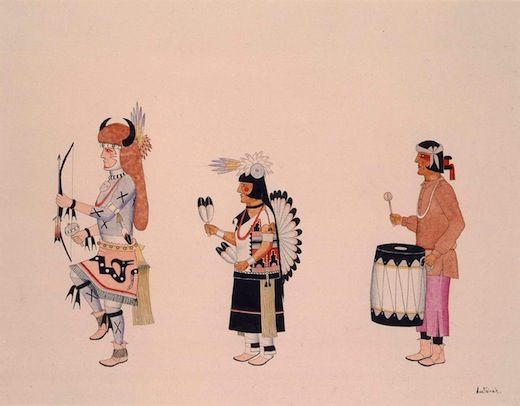 Monday, November 22: National Postal Museum Highlights Tour
Only have a limited time to see the sights at the Postal Museum and don't know where to dive in? Take a docent-led tour of the museum's collections to make sure you see all the major things and gain a little insight into their importance courtesy of your tour guide. Tours traditionally take place at 11:00 AM and 1:00 PM; however, last minute cancellations may occur. You can call 202-633-5534 (voice) or 202-633-9849 (TTY) to confirm dates and times. Or, if you're a "do it yourself-er," download this brochure and take yourself on a tour of the museum. Free. National Postal Museum, 11:00 AM.
Tuesday, November 23: Black American Coal Miners
In this discussion, author Nancy Frantel gives you an in-depth look at Chesterfield County, Virginia's coal mining industry. But who were these coal miners? Frantel is the author of Chesterfield County, Virginia, Uncovered: The Records of Death and Slave Insurance Records for the Coal Mining Industry, 1810-1895. Free. For reservations and information, call 202-633-4844. Anacostia Museum, 10:30 AM
Wednesday, November 24: Book Signing: George Norfleet's Pilot's Journey: Memoirs of a Tuskegee Airman
Washington, DC resident and author George Norfleet will be available to sign his book Pilot's Journey: Memoirs of a Tuskegee Airman, which details the life of Tuskegee airman Curtis Christopher Robinson. Copies of the book will be available in the museum store. Air and Space Museum, 12:00-5:00 PM
Thursday, November 25: Happy Thanksgiving! Try pairing your holiday meal with an IMAX movie
Yes, the museums are open today—and what better way to digest your festive meal than in the comfort of a movie theater? So come out to the Smithsonian where the entertainment options are plentiful. Theaters are located in the Natural History Museum, the Air and Space Museum and the Udvar-Hazy Center. In addition to short films—like "Dinosaurs" and "Legends of Flight"—you can catch a screening of the new feature "Grand Canyon Adventure." Check out this site for a full film schedule and to buy tickets online. Tickets may also be purchased at the IMAX box office at the museums.
Friday, November 26: Native Dance: Acoma Inter-Cultural Dancers
Learn about the Acoma Pueblo's social dance traditions. Watch performances by the Acoma Inter-Cultural Dancers as they pay homage to nature and the elements, and sustain the Acoma way of life. Free. American Indian Museum, 12:30-1:30 PM.
For updates on all exhibitions an events, visit our companion site goSmithsonian.com