Events May 7-9: Finding Our Way, a Quinoa Celebreation and String Quartets
This week, learn how time can tell us where we are, experience Bolivian culture and listen to musicians from the Marlboro Music Festival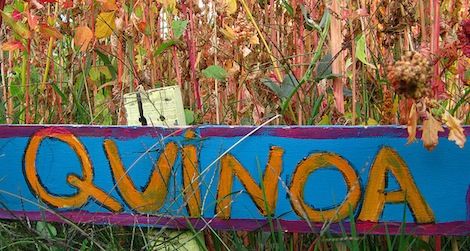 Tuesday, May 7: Time and Navigation
Sea captains once relied on chronometers to calculate where they were. Today, we use satellites, and anyone can tap the Global Positioning System's satellite-borne clocks with their cell phone to figure out exactly where he or she is or how to get somewhere. Check out "Time and Navigation: the Untold Story of Getting from Here to There," a new exhibit at the Air and Space Museum that traces how revolutions in timekeeping over the past three centuries have helped us find our way. Free. 10 a.m. to 5:30 p.m. Air and Space Museum.
Wednesday, May 8: Suma Qamaña: Celebrating the International Year of Quinoa
The Plurinational State of Bolivia is putting its culture on display this week with a celebration of food and performances centered around everyone's favorite protein-filled pseudocereal, quinoa. In addition to plenty of samples for tasting, the five-day event will feature a baroque music concert, folk music, traditional dances, art, storytelling and other family-friendly activities. Get a glimpse of what's in store in this preview. Free. 10 a.m. to 5 p.m., Wednesday through Sunday. American Indian Museum.
Thursday, May 9: Musicians from Marlboro
Star classical musicians from Vermont's Marlboro Music Festival are in the house this evening to perform an eclectic mix of quartets, including Stravinsky's Concertino for String Quartet and Brahms' Piano Quartet in A Major, op. 26. Free. 7:30 p.m. Freer Gallery.
Also, check out our Visitors Guide App. Get the most out of your trip to Washington, D.C. and the National Mall with this selection of custom-built tours, based on your available time and passions. From the editors of Smithsonian magazine, the app is packed with handy navigational tools, maps, museum floor plans and museum information including 'Greatest Hits' for each Smithsonian museum.
For a complete listing of Smithsonian events and exhibitions visit the goSmithsonian Visitors Guide. Additional reporting by Michelle Strange.