Events May 17-19: Art Conservation, Japanese Pouch-books and a "Cineconcert"
This weekend, learn what it takes to conserve great modern art, make your own ancient Japanese book and see a movie and a concert at the same time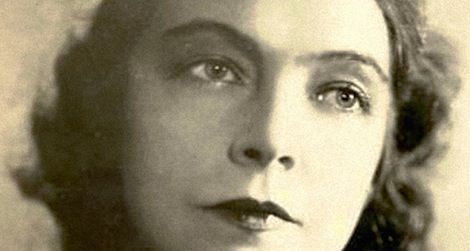 Friday May 17: Modern art conservation: palimpsest
What does it take museums to conserve art projects that go beyond a painted picture? Ann Hamilton's palimpsest is an installation in the exhibition "Over, Under, Next: Experiments in Mixed Media, 1913-present" that takes up a small room, whose walls are covered in loosely hanging newsprint sheets with handwritten scrawls across them. In the middle is a glass case that contains two heads of cabbage being eaten by 20 snails. This afternoon, Conservator Gwynne Ryan discusses the conservation issues surrounding this challenging artwork. Free. 12:30 p.m. Hirshhorn Museum.
Saturday, May 18: The art of Japanese pouch-books
The Japanese "pouch-book" was a common format used for novels, romances and comedies during the Edo period (1603-1868)—but you can still make one today! Artists from Pyramid Atlantic Art Center are in the Sackler Gallery this afternoon to show you how, with plenty of supplies. You get to take your masterpiece home when you're done. $15 materials fee. 1 p.m. Sackler Gallery.
Sunday, May 19: The Wind
Two good Sunday afternoon activities: watching movies, listening to music. One great Sunday afternoon activity: both at the same time! This afternoon, in a very special "cineconcert," composer and pianist Andrew E. Simpson performs a new, original score for The Wind, a silent film classic form 1928. In the movie, Lillian Gish plays an innocent girl who moves to the western prairies and is haunted by the ever-present wind. Free tickets distributed 30 minutes before the film in the G Street Lobby. 3 p.m. American Art Museum.
Also, check out our Visitors Guide App. Get the most out of your trip to Washington, D.C. and the National Mall with this selection of custom-built tours, based on your available time and passions. From the editors of Smithsonian magazine, the app is packed with handy navigational tools, maps, museum floor plans and museum information including 'Greatest Hits' for each Smithsonian museum.
For a complete listing of Smithsonian events and exhibitions visit the goSmithsonian Visitors Guide. Additional reporting by Michelle Strange.