Events March 8-10: An Old School Southern Film, an International Women's Day Celebration and a Classical Concert
This week, watch Bette Davis in the 1938 hit Jezebel, join performance art that honors African women and listen to one of the world's best pianos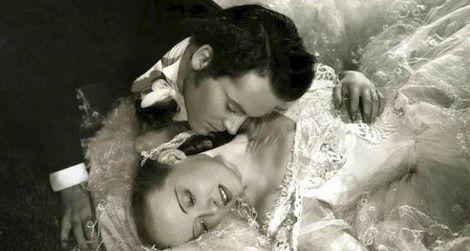 Friday, March 8: Jezebel
Beautiful dresses, high drama and plenty of southern drawl—it's antebellum-era New Orleans on the big screen tonight in Jezebel, the 1938 black and white classic directed by William Wyler. Bette Davis stars as the haughty and temperamental Julie Marsden, whose fiancé (Henry Fonda) cancels their engagement when she behaves badly at a social event. Marsden attempts reconciliation, but learns that her ex-fiancé has taken a Yankee wife (Margaret Lindsay). Free. 7 p.m. screening, with a preceding discussion by NPR film commentator Murray Horwitz at 6:30 p.m. American History Museum.
Saturday, March 9: Africa in Motion
Rock the house at the African Art Museum in celebration of International Women's Day today—the whole house. Artist Holly Bass coordinates a full-museum event in which performers lead spectators in a parade from the museum's lowest level up to its ground-floor gardens. Song, poetry, dance and visual spectacles honor the strength and diversity of African women on the way. Free. 2 p.m. to 3 p.m. African Art Museum.
Sunday, March 10: Steinway Series: Left Bank Concert Series
Steinway's D-274 concert piano is one of the world's most celebrated instruments—so valued, in fact, that it was estimated ten years ago that more than 90 percent of concert grand pianos in the world are D-274s. At almost 9 feet long and more than 5 feet wide, and with a price tag of more than $100,000, it's not a model you're likely to come across in a friend's living room anytime soon. Drop by the American Art museum this afternoon, though, and you can hear this magnificent instrument in action, under the hands of pianist Audrey Andrist. She joins clarinetist Paul Cigan and members of the Left Bank Quartet in performing Paul Moravec's Pulitzer Prize-winning Tempest Fantasy, Janác˘ek's String Quartet No. 1, "Kreutzer Sonata" and Dvo˘rák's String Quartet in F, Op. 96, "American." Free. 3 p.m. to 4:30 p.m. American Art Museum.
Also, check out our Visitors Guide App. Get the most out of your trip to Washington, D.C. and the National Mall with this selection of custom-built tours, based on your available time and passions. From the editors of Smithsonian magazine, the app is packed with handy navigational tools, maps, museum floor plans and museum information including 'Greatest Hits' for each Smithsonian museum.
For a complete listing of Smithsonian events and exhibitions visit the goSmithsonian Visitors Guide. Additional reporting by Michelle Strange.