Events March 6-8: An Amazonian Odyssey, Conservation Clinic, and The Lovejoygroup
This week, take a virtual tour of the Amazon River, learn how to preserve your favorite works of art at home, and enjoy the eclectic jazz of Lovejoygroup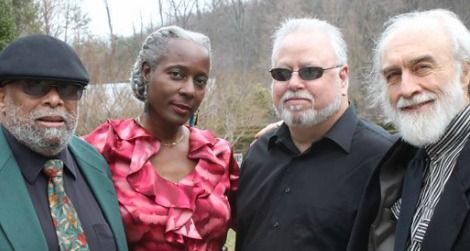 Tuesday, March 6 An Amazonian Odyssey
Take a virtual journey down the more than 4,000 miles of the Amazon River, from the high Andean headwaters to the Atlantic Ocean. On the way, National Zoo biologist Ed Smith will guide you through the wonders of the Amazon basin, including electric fish, mimetic frogs, elusive mammals, and other biological curiosities. $30 for members, $40 for general admission. 7:00 p.m. to 9:00 p.m. S. Dillon Ripley Center.
Wednesday, March 7 Conservation Clinic
Looking to keep a prized work of art or heirloom in good shape for the future? The Lunder Conservation Center, which treats and preserves collections at the American Art Museum and the National Portrait Gallery, will teach you their secrets for maintaining the conditions of any painting, print, frame, sculpture or object in your personal collection. Free, appointment required. Call 202-633-5821 or email [email protected] and specify "CLINIC" in the subject line. Clinics take place year-round on the first Wednesday of each month. 9:00 a.m. to 11:00 a.m. American Art Museum.
Thursday, March 8 The Lovejoygroup
The Take 5! concert series continues with local jazz quartet The Lovejoygroup. Winners of the 2006 Jazz Jammie Award, the eclectic group mixes organ music, energetic jazz, funky blues and smooth Latin rhythms. Free. 5:00 p.m. to 8:00 p.m. Kogod Courtyard, American Art Museum.
For a complete listing of Smithsonian events and exhibitions visit the goSmithsonian Visitors Guide. Additional reporting by Michelle Strange.