Events March 27-29: 80s Night, Musicians from Marlboro, and American Painting Techniques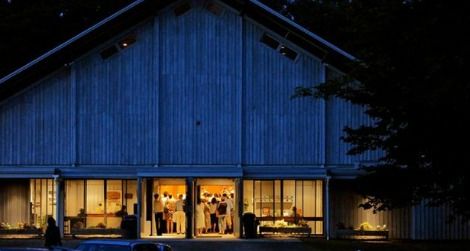 Tuesday, March 27 '80s Night
Feeling nostalgic for the decade of Lycra and Madonna? Test your memory at the National Portrait Gallery's pop quiz happy hour. Trivia is based on the NPG's portraits of 80s icons in music, sports and news. Parachute pants optional. Free. 6:30 p.m. Kogod Courtyard, National Portrait Gallery.
Wednesday, March 28 Musicians from Marlboro II
Since its establishment in 1951, the Marlboro Chamber Music Festival has become internationally acclaimed for its immersive training of the brightest young talents of each generation. Now, several of those talents—violinists David Bowlin and Robin Scott, violists Kyle Armbrust and Emily Deans, cellist Peter Stumpf, clarinetist Romie de Guise-Langlois, and pianist Gabriele Carcano—leave the foothills of Vermont to perform Haydn's String Quartet, op. 54, no. 1; Beethoven's String Quintet, op. 29; and Brahms' Clarinet Trio, op. 114. Come early for a pre-concert tour of Japanese art. Free tickets required. 7:30 p.m. Meyer Auditorium, Freer and Sackler Galleries.
Thursday, March 29 American Painting Techniques
What gives a painting that early American style? Art conservators Lance Mayer and Gay Myers explain certain techniques and materials used by early American painters. Their book, American Painters on Technique: The Colonial Period to 1860, is the first comprehensive study of this topic. Discover the innovations of these pioneering artists through first-person descriptions of American painters at work, letters, shopkeepers' bills and more. Free. 7:00 p.m. McEvoy Auditorium, American Art Museum.
For a complete listing of Smithsonian events and exhibitions visit the goSmithsonian Visitors Guide. Additional reporting by Michelle Strange.