Events March 26-28: Student Sit-Ins, Environmental Art and Female Historical Perspectives
This week, re-enact an event that encouraged civil rights, turn water bottles into art and see American history through women's eyes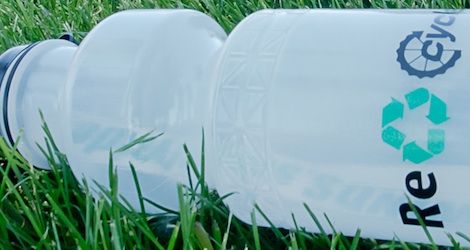 Tuesday, March 26: Join the Student Sit-Ins at the Greensboro Lunch Counter
Four black students sat at a Woolworth's lunch counter in 1960 and helped to change the course of American history. By refusing to leave when the staff declined to serve them, the students inspired "sit-ins" around the South in protest of racial segregation. Today, travel back in time to join the Civil Rights Movement with a historical reenactment of a civil disobedience training session, delivered from a 1960s manual and alongside a section of the lunch counter from the Greensboro, NC store. (Just be sure to return to 2013 before the museum staff kicks you out.) Free. 11:30 a.m., 1:30 p.m., 3:00 p.m. and 4:30 p.m. on most Tuesdays-Sundays through March 31. American History Museum.
Wednesday, March 27: Water Bottle Art
Save the environment in style! Turn your water bottle(s) into something beautiful today in a water bottle art extravaganza that will help teach the environmental hazard of disposable plastic bottles (here are five reasons plastic water bottles are dangerous). DC-based artist Jay Coleman is on site with markers, paint, colored paper and other art materials for you to decorate your bottles, which he will use to create a work of art. Free, but reservations required (call 202-633-4844). 10:30 a.m. to 12:00 p.m. Anacostia Community Museum.
Thursday, March 28: Through a Female Lens
See America's history through the eyes of its women today on a tour highlighting artworks that capture major moments in the nation's past from female perspectives. Artworks range from colonial portraiture to contemporary works, and reveal how we can understand the past differently when it is framed by people other than the men who wrote America's history books. Free. 12:30 p.m. American Art Museum.
Also, check out our Visitors Guide App. Get the most out of your trip to Washington, D.C. and the National Mall with this selection of custom-built tours, based on your available time and passions. From the editors of Smithsonian magazine, the app is packed with handy navigational tools, maps, museum floor plans and museum information including 'Greatest Hits' for each Smithsonian museum.
For a complete listing of Smithsonian events and exhibitions visit the goSmithsonian Visitors Guide. Additional reporting by Michelle Strange.