Events March 13-15: Public Murals in Southeast DC, The Last Reef, and Hoop Dance with Thirza Defoe
This week, discuss the varying views on public murals, take a 3-D journey of the world's coral reefs, and perform a People's Dance with Thirza Defoe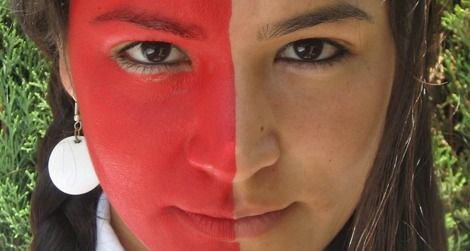 Tuesday, March 13 Public Murals in Southeast DC
Take a closer look at public murals in this panel discussion about the charged history of public art in the southeast DC neighborhood. The community forum will address the many different views on the merits of public art, issues of the renewal and preservation, and the latest developments on the public art scene. Free, reserve a spot at 202-633-4844. 7:00 p.m. to 9:00 p.m. Anacostia Community Museum.
Wednesday, March 14 The Last Reef
Explore the hidden, complex worlds under the sea in coral reefs from the Bahamas to Palau. Part of the 2012 Environmental Film Festival, this 3-D global journey celebrates the vibrant life—from dolphins and sharks to anemones and jellyfish—sustained by these delicate and rapidly vanishing ecosystems. Stick around after the screening for a Q&A with directors Luke Cresswell and Steve McNicholas. $13 for general admission, $10 for members, $7 for children. 7:00 p.m. to 8:30 p.m. Johnson IMAX Theater, Natural History Museum.
Thursday, March 15 Hoop Dance with Thirza Defoe
Join acclaimed hoop dance artist Thirza Defoe of the Ojibwe and Oneida tribes of Wisconsin for an hour of song, dance and stories. Defoe's performance, called "tantalizing" and "thrilling" by the New York Times, includes audience participation in a People's Dance and an introduction to the Ojibwe language. Free. 11:30 a.m. and 3:30 p.m. daily through March 17. American Indian Museum.
For a complete listing of Smithsonian events and exhibitions visit the goSmithsonian Visitors Guide. Additional reporting by Michelle Strange.