Events June 14-16: Free Drawing, an Aircraft Show and Signing About Art
This weekend, learn how to draw, see 50 vintage, military and recreational planes and discover art in American sign language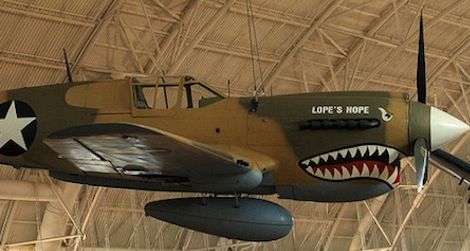 Friday, June 14: Drawing at Dusk
Aspiring artists, now is your chance to draw like a pro! Smithsonian isn't giving you any excuses not to explore your creative side this evening: free materials, a clothed model and thousand's of the world's best artworks to inspire you. All ages and ability levels welcome. Free, but with limited space (show up early!). 5:30 p.m. to 7:30 p.m. American Art Museum.
Saturday, June 15: Become a Pilot Family Day
Airplane heaven is coming to the Air and Space Museum's Udvar-Hazy Center. Today, 50 aircraft, from vintage to military to home-built, will be on display outdoors, with expert pilots to explain the skills it takes to fly them. Inside, flight simulators and hands-on activities for kids will allow visitors to put their new pilot abilities to the test. Free ($15 parking). 10 a.m. to 3 p.m. Air and Space Museum Udvar-Hazy Center.
Sunday, June 16: Art Signs
Come witness the universal language of art this Sunday at the American Art Museum and join the Art Signs program, a monthly gallery talk presented in American Sign Language (ASL). The 30-minute talk will be given by a deaf gallery guide, and voice interpreters will be present for a hearing audience, allowing both deaf and hearing visitors to learn about art together. ASL is a completely different language than English, with its own set of grammar rules and syntax. Stop by the museum to learn about the art in two different languages. Free. 1 p.m. American Art Museum.
Also, check out our Visitors Guide App. Get the most out of your trip to Washington, D.C. and the National Mall with this selection of custom-built tours, based on your available time and passions. From the editors of Smithsonian magazine, the app is packed with handy navigational tools, maps, museum floor plans and museum information including 'Greatest Hits' for each Smithsonian museum.
For a complete listing of Smithsonian events and exhibitions visit the goSmithsonian Visitors Guide. Additional reporting by Colleen Connolly and Michelle Strange.