Events July 6-8: Constellations, Silk Road Treasures and a Sunday Concert
This weekend, become a constellation, make your own Silk Road mirror and enjoy the Classical stylings of pianist James D'León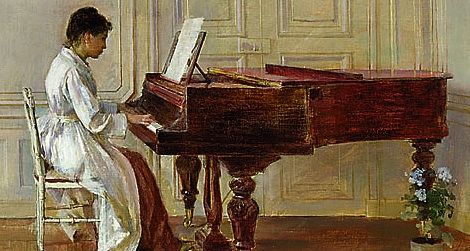 Friday, July 6 Be a Constellation
Over the centuries, cultures contemplating the night sky mapped across it a cast of characters caught in an ongoing celestial drama: sneaky creatures, agile warriors and now you! As part of the new show, "African Cosmos: Stellar Arts," the African Art Museum invites you to come see yourself as a constellation. In keeping with the African tradition to personally relate to the stars, you'll become an important part of the night sky. 1:00 p.m. Repeats July 7. Free. African Art Museum.
Saturday, July 7 ImaginAsia: Coiling Dragons
Discover the treasures of the Silk Road for yourself. With a miniature activity guide in hand, explore the textiles, silver goods and ceramics on view as part of the "Silk Road Luxuries From China" exhibit. Stretching over thousands of years and miles, the famed trading route served as a site of exchange and helped produce beautiful goods rich with cross-cultural imagery. After journeying across the globe, create your own souvenir: a repoussé Tang mirror. 2:00 p.m. Free. Freer and Sackler Galleries.
Sunday, July 8 Steinway Series
Is there anything more alluring on a hot day than the cool call of Classical piano and air conditioning? The American Art Museum's Steinway Series continues with an afternoon performance from renowned pianist James D'León. Known for his rousing emotion and versatility, D'León has been performing since he was five years old. Enjoy an afternoon respite with selections from Beethoven, Liszt and others. 3:00 pm. Free, with tickets available 30 minutes before the show in the G Street Lobby. American Art Museum McEvoy Auditorium.
For a complete listing of Smithsonian events and exhibitions visit the goSmithsonian Visitors Guide. Additional reporting by Michelle Strange.