Events July 24-26: Animal Migrations, Belly Dancing and the Invention of Klingon
This week at Smithsonian, learn how animals find their way across continents, try out belly dancing and pick up a new language with the creator of Klingon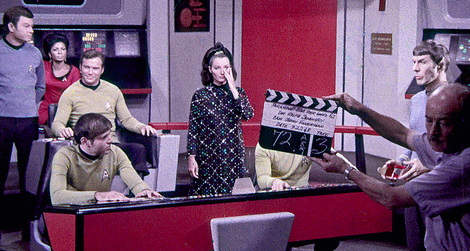 Tuesday July 24 Incredible Animal Journeys
From compasses to GPS to Siri, humans have needed help getting around as long as there was somewhere to get. But how do animals, traveling across continents, find their way? Biologist James Gould and science writer Carol Gould examine the wayfinding strategies of animals including monarch butterflies on their annual 2,000-mile journey to Mexico. After establishing the sophisticated techniques of these animal interlopers, Gould and Gould go on to ask how climate change has impacted migratory species. The duo, research associates at the Smithsonian, present their findings in their newest book, Nature's Compass: The Secret Guide to Incredible Animal Journeys, available for purchase and signing at their evening lecture. Tickets available online. 7:00 p.m. to 8:30 p.m. Ripley Center.
Wednesday July 25 Sahara Dance Company
The capital gets a little warmer Wednesday with a performance from the Middle Eastern-inspired Sahara Dance Company at the African Art Museum. The studio blends modern Egyptian, American and Lebanese styles of dance, creating performances that honor traditional dance as well as incorporate more experimental trends. Beginning Wednesday, there will be two daily demonstrations through Friday. Any activity that embraces loose-fitting clothing and bare feet in the summer is sure to be a crowd pleaser. Free. 12:30 and 1:15 p.m. African Art Museum Pavilion.
Thursday July 26 Brush Up Your Klingon: Adventures in Invented Languages
When the actors of Star Trek needed help with their language skills to speak Klingon, Vulcan or Romulan, they turned to English professor Michael Adams. Author of From Elvish to Klingon: Exploring Invented Languages, Adams will be discussing how and why invented languages originate. Completing the Thursday four-man show will be Marc Okrand, inventor of the Klingon language, and two company members of WSC Avant Bard to show the audience how it's done. For linguists and sci-fi fans alike, this lecture will explore the productive and entertaining implications of fantasy. Tickets available online. 6:45 p.m. to 8:45 p.m. Ripley Center.