Events July 20-22: Living Earth Festival, Movie Day, Book Signings at Air and Space
This weekend, celebrate Earth, have a movie day and check out some super cool planes at the Udvar-Hazy Center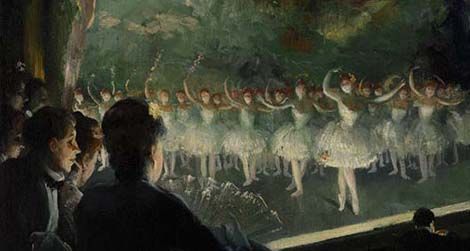 Friday, July 20 Living Earth Festival
Do roasted green chiles and live music sound appealing to you? What about hands-on workshops and engaging discussions about sustainability and farmers market fresh veggies? This weekend, look no further than the National Museum of the American Indian's annual, three-day long Living Earth Festival. The event celebrates indigenous contributions to environment and encourages the diffusion of knowledge and activism. The chiles, roasted by Cherokee, Siletz and other tribal farmers, growers and chefs, are just a small part of the festivities. Tribal-owned food cooperatives will discuss sustainability while local and Native chefs compete in an Iron Chef-style cook-off. Hands-on family activities will also be offered. The festival includes a live outdoor concert featuring the talents of Wes Studi, Stevie Salas, Jack Gladstone, Kinnie Starr, and Brule. Free. 10:30 a.m. to 4:30 p.m. through Sunday July 22. National Museum of the American Indian.

Saturday, July 21 Movie day
The heat has been unbearable this summer, so why not escape it with a good movie? As part of the Dance DC Festival, the American Art Museum is offering two viewing options depending on your mood. If you're looking for a thriller, Black Swan, starring tutu-costumed Natalie Portman, will show at 1:00 p.m. For those of you feeling a little nostalgic for bell bottoms, disco balls and a younger, (more fit) John Travolta, Saturday Night Fever will show at 4:00 p.m. Free. McEvoy Auditorium, American Art Museum.
Sunday, July 22 Book signings at Air and Space Museum
This Saturday, come check out some of the awesome aviation on display at the Udvar-Hazy Center—the Discovery space shuttle included. While you're there, get books signed by a pair of legendary pilots. Dave "Bio" Baranek signs copies of TOPGUN Days: Dogfighting, Cheating Death, and Hollywood Glory as One of America's Best Fighter Jocks from 12 to 4 p.m, and Col. Wolfgang Samuel will sign copies of his books Glory Days, Watson's Whizzers, American Raiders, The War of Our Childhood, German Boy, I Always Wanted to Fly, and Coming to Colorado from 12 to 5 p.m. Free, $15 parking fee per vehicle. Air and Space Museum Udvar-Hazy Center.
For a complete listing of Smithsonian events and exhibitions visit the goSmithsonian Visitors Guide. Additional reporting by Michelle Strange.