Events: Japanese Rock and Roll, Latin American Poetry, Pop Up Books and More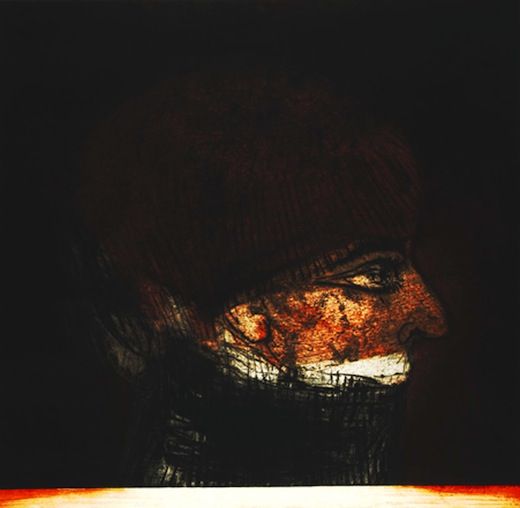 Monday, November 29: IMAX
Baby, it's cold outside—so come on in and enjoy an IMAX movie. Theaters are located in the Natural History Museum, the Air and Space Museum and the Udvar-Hazy Center. In addition to short films—like "Dinosaurs" and "Legends of Flight"—catch a screening of the full-length feature "The Wildest Dream: Conquest of Everest." Check out the full film schedule and to buy tickets online. Tickets may also be purchased at the IMAX box office at the museums.
Tuesday, November 30: Lost and Found: The Lesbian and Gay Presence in the Archives of American Art
Curator Jonathan Weinberg will walk visitors through the exhibition Lost and Found: The Lesbian and Gay Presence in the Archives of American Art and discuss the trove of artifacts on display. Free. Lawrence A. Fleischman Gallery, Reynolds Center, 2:00 PM.
Wednesday, December 1: Pop-up Artist Chuck Fischer
Learn how a paper engineer plies his craft and creates delightful pop-up books for readers of all ages by way of artist Chuck Fischer. After the discussion, Fischer will be available to sign copies of his new pop-up book Charles Dickens: A Christmas Carol. Free. American History Museum, 12:00-1:00 PM.
Thursday, December 2: Poetas Argentinos en Estados Unidos y Canadá: Celebrando las Raíces
The Hirshhorn and the Smithsonian Latino Center offer you an evening of readings by some of the most eminent Argentinean poets, authors and literary critics living in the United States and Canada. Free. Hirshhorn, 7:00-8:00 PM.
Friday, December 3: Linda Linda Linda
Nobuhiro Yamashita's dryly witty films have earned him comparisons to director Jim Jarmusch and producer Aki Kaurismaki, but his droll portraits of provincial life constitute a singular vision of contemporary Japan.
The award-winning "Linda Linda Linda" tells the story of an exchange student who forms an all-girl band with three of her classmates to perform at their school's rock festival. Told with gentle humor and some fabulously catchy music—including instrumental tracks composed by the Smashing Pumpkins' James Iha—this movie was hailed by the New York Times as one of 2005's "most unexpected pleasures." And be sure to check out the movie trailer. The film will be presented in Japanese with English subtitles. Free. Freer, 7:00 PM.
For updates on all exhibitions and events, visit our companion site goSmithsonian.com