Events January 25-27: Persian Drama, Inuit Face Tattoos and Schubert's Fantasy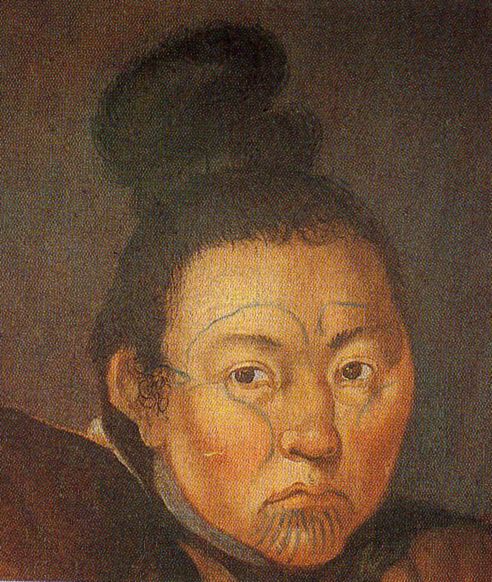 Friday, January 25: A Modest Reception
Black comedy, handguns and huge bulging bags of money—three tantalizing teasers offered up in the intriguing trailer for the 2012 award-winning Persian film, A Modest Reception. The story opens on a couple from Tehran who hand out large sums of cash to the residents of an impoverished town and then documents their reactions using their cell phone video cameras. As the handguns imply, though, this ostensibly charitable act results in more than just joy and friendliness. Directed by Mani Haghighi. Free. 7 p.m. Freer Gallery.
Saturday, January 26: Stories from the Arctic
Regrettable face tats notwithstanding, facial tattoos have a long and distinguished heritage in Inuit cultures. The tradition was banned a century ago, forbidden and forgotten after Colonial imposition, so young director Alethea Arnaquq-Baril set out to uncover their significance before getting one of her own. Her 2012 film Tunniit: Retracing the Lines of Inuit Tattoos documents her journey of discovery into her people's past. The screening includes two short films on Inuit artists, also striving in the face lost or forgotten traditions to preserve their cultural heritage. Free. 12:30 p.m. American Indian Museum.
Sunday, January 27: The Castle Trio Plays Schubert
In 1827, Franz Shubert composed "Fantasy in C major," his final (and some argue greatest) work for violin and piano. Tonight, Smithsonian's Castle Trio tackles this rarely-heard piece along with two other songs by the prolific Austrian composer. Kenneth Slowik, artistic director of the Smithsonian Chamber Music Society and recipient of the 2011 Smithsonian Secretary's Distinguished Research Lecture Award (and an internationally-renowned cellist), will give a talk on Schubert an hour before the performance. $28 (with discount for members; tickets here). 7:30 p.m. to 9:30 p.m. (6:30 p.m. talk). American History Museum.
Also check out our specially created Visitors Guide App. Get the most out of your trip to Washington, D.C. and the National Mall with this selection of custom-built tours, based on your available time and passions. From the editors of Smithsonian magazine, the app is also packed with handy navigational tools, maps, museum floor plans and museum information including 'Greatest Hits' for each Smithsonian museum.
For a complete listing of Smithsonian events and exhibitions visit the goSmithsonian Visitors Guide. Additional reporting by Michelle Strange.