Events January 10-12: Mission Impossible, Talking about Andy, Webby Talk
This week, experience Mission: Impossible in IMAX, rediscover the iconic work of Andy Warhol, and learn about the most innovative work happening on the Web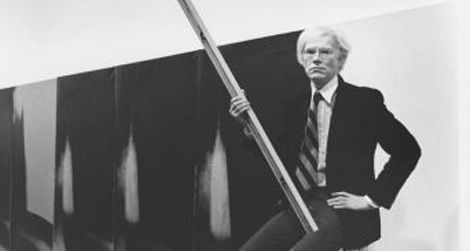 January 10 Mission: Impossible in IMAX
Some Hollywood action is taking shape at Smithsonian's IMAX theaters with the arrival of the new thriller Mission: Impossible Ghost Protocol starring Tom Cruise. When the IMF is shut down after being implicated in a global terrorist plot, agent Ethan Hunt (Cruise) takes his new team undercover to clear the organization's name and stop the attack. Rated PG 13. $15/adult; $12/members; $14/senior; $13.50/under 12. 5:30 p.m., 8:10 p.m. and Friday/Saturday nights 10:40 p.m. in the Johnson Theater at the Natural History Museum; 5:40 p.m., 8:10 p.m. and 10:40 p.m. in the Airbus Theater at Udvar-Hazy Center.
Wednesday, January 11 Talking about Andy
Explore the iconic legacy of Andy Warhol with acclaimed contemporary artist Kara Walker. Among the youngest people ever to win a MacArthur Genius Grant, Walker is known for her unblinking treatment of race and oppression. Join her in a discussion of one of her earliest influences, and learn more about Warhol's role in the melding of pop culture and fine art. Free. 7:00 p.m. Ring Auditorium, Hirshhorn Museum.
Thursday, January 12 Webby Talk
Stay on the cutting edge of today's digital trends with David-Michel Davies, executive director of the Webby Awards, in a discussion of the most innovative work happening on the Web. Every year, the Webby Awards highlights work from more than 10,000 entries from around the world. Based on these entries, Webby Talks present questions on the newest developments in social media, interactive advertising, content creation, and more. Free. 3 p.m. Ring Auditorium, Hirshhorn Museum.
For a complete listing of Smithsonian events and exhibitions visit the goSmithsonian Visitors Guide. Additional reporting by Michelle Strange.