Events Jan 31-Feb 2: Draw and Discover, Great Spies of WWII, and February Daily Films
This week, sketch at the Luce Foundation Center, learn about espionage during WWII, and enjoy a Cree film at the American Indian Museum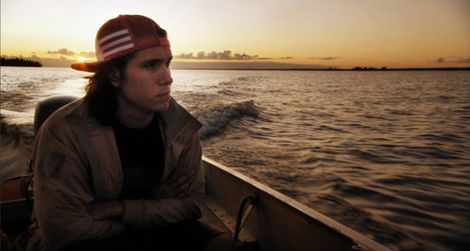 Tuesday, January 31 Draw and Discover
PSA for all aspiring artists: the Luce Foundation Center holds an informal sketching workshop every Tuesday afternoon. Join the group for a discussion about the artwork on display, then grab some alone time to sketch whatever inspires you. Free. Some sketching materials provided. 3:00 p.m. to 4:30 p.m. Luce Foundation Center, American Art Museum.
Wednesday, February 1 Great Spies of World War II
Enter a world of danger and intrigue with the first installment of the four-session course, "Great Spies of World War II: Garbo, Baker, deClarens…and Hemingway?" presented by the Resident Associates Program and the International Spy Museum. First up is Juan Pujol Garcia, codename Garbo, who deceived the Germans into believing he was operating a valuable spy network. As it turns out, it was valuable for the Allies. $76/member, $68 senior member, $112 general admission. 10:15 to 11:45 a.m. International Spy Museum.
Thursday, February 2 February Daily Films
The American Indian Museum kicks off its February daily film series with two movies that honor the themes of Black History Month. Wapawekka deals with the cultural and generational differences between a Cree man and his son, and Nikamowin/Song experiments with sounds, the human connection to language and the demise of native languages. Both films explore identity, community and tradition. Free. Screenings every day at 12:30 and 3:30 p.m. excluding Wednesdays. American Indian Museum.
For a complete listing of Smithsonian events and exhibitions visit the goSmithsonian Visitors Guide. Additional reporting by Michelle Strange.