Events: Human Origins, Cold War Pop Culture, a Book Signing and More!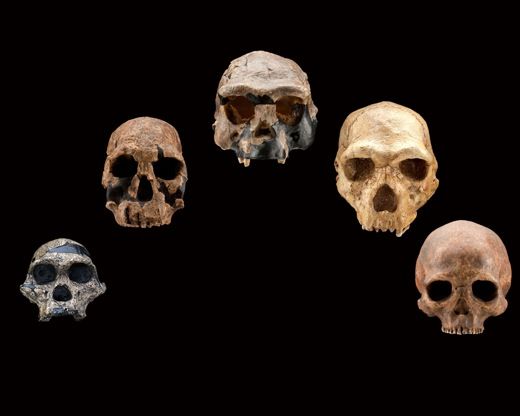 Monday, August 23: Sadly, no special events are slated for today. However, visit this site for a full listing of regularly-scheduled goings-on around the Smithsonian and I am sure something is bound to strike your fancy.
Tuesday, August 24: Book Signing: George Norfleet's Pilot's Journey: Memoirs of a Tuskegee Airman
Washington, DC resident and author George Norfleet will be available to sign his book Pilot's Journey: Memoirs of a Tuskegee Airman which details the life of Tuskegee airman Curtis Christopher Robinson. Copies of the book will be available in the museum store. Free. Air and Space Museum, 12:00-4:30 PM.
Wednesday, August 25: Ask an Expert: Soyuz TM-10: The 20th Anniversary of Space Tourism
In today's lunchtime mini-lecture, Cathleen Lewis from the museum's Space History Division will talk about the Soyuz TM-10 landing module which returned cosmonauts Gennadi Manakov and Gennadi Sterkalov as well as Japanese journalist Toyohiro Akiyama back to Earth from the Mir space station. Free. Air and Space Museum, 12:00-12:15 PM.
Thursday, August 26: Ask an Expert: Computer Power and Cold War Pop Culture
Come listen to Dik Daso from the museum's Aeronautics Division discuss Cold War Pop Culture in this mini lunchtime lecture. Free. Udvar-Hazy Center. 12:30-12:45 PM.
Friday, August 27: HOT (Human Origins Today) Topics: Human-Environment Interactions
In today's discussion on human origins, Smithsonian archaeologist Dr. Torben Rick discusses human interactions with, and impacts on, ancient marine ecosystems, emphasizing what archaeology can tell us about contemporary environmental issues. Free. Natural History Museum, 3:00-4:00 PM.
For updates on all exhibitions and events, visit our companion site goSmithsonian.com