Events: Holiday Fun, American Indian Artists, Fossil Forensics and More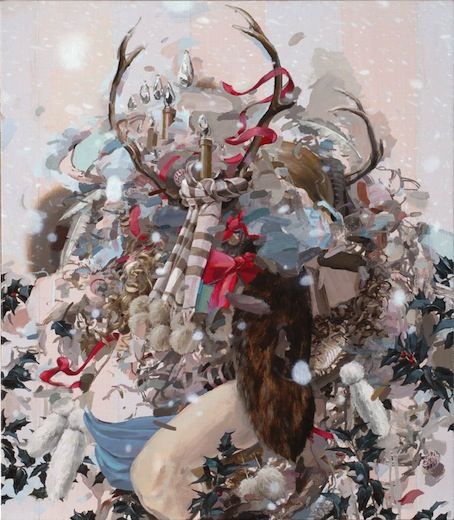 Monday, December 13: For an all-inclusive seasonal celebration, come see "Seasons of Light." This annual performance highlights the customs of winter holidays from all over the world, such as Ramadan, Diwali, Hanukkah, Las Posadas, Christmas and winter solstice celebrations. Tickets are required. Prices are $6 for adults, $5 for children, $3 for children under age 2 and $4 for Resident Members. You may purchase tickets online or at the Resident Associates Program box office which is located in the Ripley Center. Discovery Theater. Today at 11:30 AM. This event also repeats throughout the month of December, but show times vary. Please check goSmithsonian for show times on the day you intend to visit the National Mall.
Tuesday, December 14: Lathe Demonstrations
Watch the Capital Area Woodturners, Chesapeake Woodturners, and Montgomery County Woodturners demonstrate the process used by the artists in A Revolution in Wood to create their unique pieces. Free. Renwick Gallery, 12:00-1:00 PM.
Wednesday, December 15: Day With the Artists
Meet two recipients of the National Museum of the American Indian's Indigenous Artist Leadership and Emerging Artist Programs: sculptor Jereldine Redcorn and basket weaver Kelly Church. Learn about their work and how they are working to preserve and revive traditional Native art forms. Free. American Indian Museum, 2:00-2:30 PM. This event repeats  at 3:00 PM.
Thursday, December 16: Rockwell Film Series: It's a Wonderful Life
In a continuing celebration of the exhibition Telling Stories: Norman Rockwell from the Collections of George Lucas and Steven Spielberg, come enjoy a screening of the holiday classic It's a Wonderful Life. For the rare few of you who don't know the story, small town banker George Bailey contemplates suicide on Christmas Eve as he faces bankruptcy and jail, but meets a guardian angel who shows him how valuable he is to his community and family. Free. American Art Museum, 6:30.
Friday, December 17: Fossil Forensics: Investigating How Early Humans Died
With advancements in medicine and the comforts of modern living, people are enjoying longer lives. Our ancestors, however, had lots more problems to contend with, and in this afternoon lecture, Dr. Anna K. Behrensmeyer of the museum's Paleobiology Department, discusses investigations into how early humans died. Free. Natural History Museum, 3:00-4:00 PM.
For updates on all exhibitions and events, visit our companion site goSmithsonian.com