Events: Hirshhorn After Hours, Volcanoes, the Sounds of Swing and More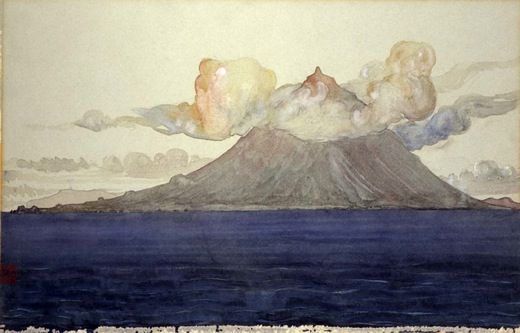 Tuesday, October 26: Don't Call Me Geechie!
Ricardo Williams, born and raised in the Gullah region of South Carolina, remembers a special life that retained many aspects of traditional African culture. His illustrated discussion includes the meaning behind the word "Geechie." Free. For reservations and more information, call 202-633-4844. Anacostia Museum, 10:30 AM.
Wednesday, October 27: Living on an Active Planet 101: Volcanoes and Earthquakes
From the earthquake disasters in Haiti and Chile to the eruption of an obscure volcano in Iceland, our planet has been beset by geologic hazards. Is this business as usual for our planet or something more? Join USGS experts and find out. Tickets are required. Rates are: $35 general admission; $25 members; $22 senior members. Tickets may be purchased online or on the National Mall at the Resident Associate Program's box office located in the Ripley Center. Resident Associate Program, 6:45-8:45 PM
Thursday, October 28: Take 5! Doc Scantlin
Get into the swing of big band-era jazz with DC bandleader Doc Scantlin and his Imperial Palm Orchestra, featuring the sultry songstress Chou Chou. A mainstay at Washington DC's Carlyle Club, the group will perform a program of tunes from the 20s, 30s and 40s. Free. American Art Museum, 5-7 PM
Friday, October 29: Hirshhorn After Hours
Come enjoy DC's premiere contemporary art event with Hirshhorn After Hours, which will feature gallery talks, special performances and music spun by DJs Matt Bailer and DJ Robert Bozick. Tickets are required and may be purchased online or at Smithsonian IMAX theaters on the National Mall. Tickets will not be sold at the door. Rates are: $18 general admission; free for Annual Circle members. Hirshhorn, 8:00 PM-12:00 AM.
​For updates on all exhibitions and events, please visit our companion site goSmithsonian.com