Events: Halloween at the Zoo, the Northern Lights, Quirky Couture and More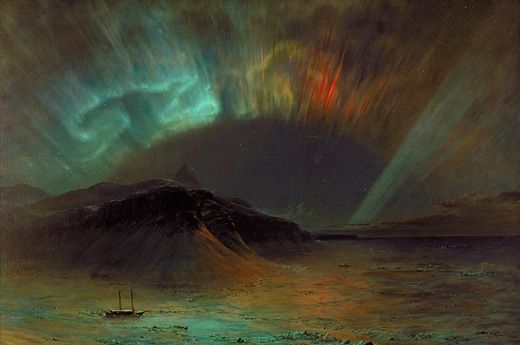 Monday, October 18: Northern Lights: A Message from the Sun
The aurora borealis is a much-loved sight in a winter's night sky, this phenomenon has been the stuff of myth and legend. In tonight's lecture, solar physicist and senior adviser at the Norwegian Space Centre in Oslo Paal Brekke will give insights into how this stunning natural wonder is able to occur. Tickets are required. Rates are: $40 general admission; $30 for members; $27 for senior members. Resident Associate Program, 6:45-9:00 PM.
Tuesday, October 19: Lathe Demonstrations
Watch the Capital Area Woodturners, Chesapeake Woodturners, and Montgomery County Woodturners demonstrate the process used by the artists in A Revolution in Wood to create their unique pieces. Free. American Art Museum, 12:00-1:00 PM.
Wednesday, October 20: Classic Courtyard Cinema: The Cameraman
Could there be a better way to spend an evening than enjoying a classic movie under the glass-enclosed Kogod courtyard? This evening, come enjoy The Cameraman, what may be Buster Keaton's masterpiece of physical comedy. The film tells the story of a bumbling photographer who becomes a newsreel cameraman in order to win the heart of a pretty secretary. Free. American Art Museum/Portrait Gallery, 7:30 PM.
Thursday, October 21: Looking American: Dolly Varden Dresses
Fashionistas take note: for a a short time the spring of 1872, American women went crazy for the Dolly Varden dress style. Named for a character from a Charles Dickens novel, the flowered Dolly Varden gown was an equal-opportunity fashion that could be made equally well out of silk or furniture chintz. Come see these dresses from the collection and learn about the brief life and sudden death of this populist fashion. Free. American History Museum, 12:00-1:00 PM.
​Friday, October 22: Boo at the Zoo
Perfect for persons ages two to 12, the 11th annual Boo at the Zoo provides families with a safe, fun and educational way to celebrate Halloween. Dress up and step on out to haunt the National Zoo where there will be 40 treat stations featuring an assortment of candy and snacks in addition to animal encounters and keeper talks. Tickets are required. Rates are: $30 general admission; $20 for members. Please visit the Boo at the Zoo website for detailed information on where you can purchase tickets. This event will repeat on October 23 and 24. National Zoo, 5:30-8:30 PM.
For updates on all exhibitions and events, visit our companion site goSmithsonian.com