Events: Gorillas and Tigers and Bolivia—Oh My!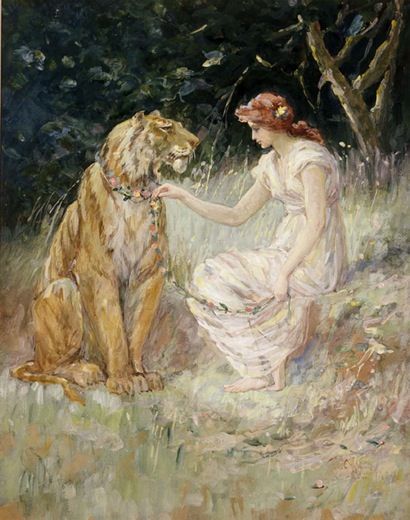 Monday, June 7: Sorry kids, no special events today. But be sure to check out this site for the long list of events and activities always happening at the Smithsonian.
Tuesday, June 8: International Tiger Conservation Panel
In the wake of the recent passing of Rokan, the National Zoo's oldest Sumatran tiger, it's a good time to educate yourself on these rare creatures. It's estimated that fewer than 3,500 tigers are left in the wild and intervention is required to prevent their continued decline. Today, come join an international panel of experts along with the co-founders of the Smithsonian's Tiger Conservation Program and learn what collaborative conservation efforts are being made to combat poaching, habitat destruction, human-wildlife conflict and more. Free, but RSVPs are requested. To RSVP, please use this online form. National Zoo, 6:30 PM
Wednesday, June 9: In Conversation with Rotraut Klein-Moquay
Learn more about the life and work of the late Yves Klein by way of Rotraut Klein-Moquay—his wife, assistant, model and muse—who will lead a discussion with exhibition curator Kerry Brougher. Free. Hirshhorn, 7:00-8:00 PM.
Thursday, June 10: Gorilla at Large
Fans of B-grade cinema are sure to go bananas for this year's Summer Camp film series at the Hirshhorn which features the best (of the worst) of ape movies. Tonight, the series kicks off with Gorilla at Large (1954) starring Anne Bancroft as an aerialist caught up in a murder investigation. But who really pulled the trigger? Was it she? Her jealous husband? Or—dare we dream—was it Goliath, gorilla and star of the Garden of Eden circus? Come on out to the Hirshhorn and find out! Please note: films may contain adult content. Visitors requesting accessibility services such as a sign-language interpreter must contact Kristy Maruca at Interpretive Programs with one week's notice: 202-633-2796 or [email protected]. Can't make it out this week? Worry not—the next installment of Summer Camp will take place on June 17. Free. Hirshhorn, 8:00 PM.
Friday, June 11: 10-Day Festival: Arts and Artisans from Bolivia and the Peruvian Island of Taquile
The indigenous participants in the festival include the Chiquitanos, Guarayos, Icocenos, and Ayoreosl from the eastern lowlands of Bolivia, who demonstrate and sell a wide array of products and crafts including weavings, embroidery, pottery, sculptures, and paintings. A dance group from the island of Taquile in Lake Titicaca also performs. Free. American Indian Museum, 10:00 AM-5:30 PM.
For updates on all exhibitions and events, please visit our companion website goSmithsonian.com