Events: Glorious Gardens, Early Humans, Stonewall Jackson and More!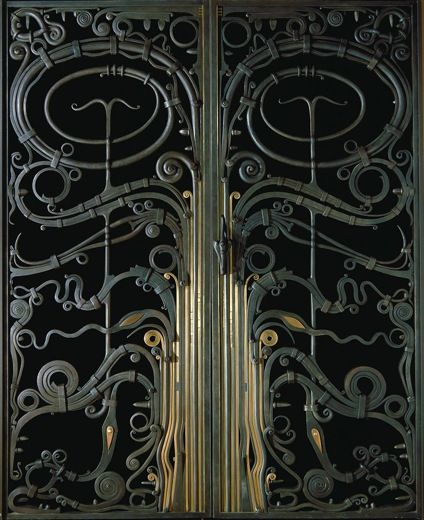 Monday, May 17: Sissinghurst Garden and Farm: Back to the Future
The 260-plus acre Sissinghurst estate in England is home to extraordinarily lush gardens which surround a Tudor mansion. In this illustrated lecture led by its current owner, Adam Nicolson, learn about the history of this home and how its current owners have re-imagined the heritage gardens to include organic farming and livestock to supply an on-site restaurant. After the lecture, Nicolson will be available to sign copies of his new book, Sissinghurst: An Unfinished History. Tickets are required. Rates are: $25 general admission; $15 for Resident Associate Program members and $13 for senior members. Tickets may be purchased online or in person at the Resident Associate Program box office located in the S. Dillon Ripley Center on the National Mall. Resident Associates Program, 7:00-8:30 PM.
Tuesday, May 18: Panel Discussion: Making of the Hall of Human Origins
The Natural History Museum's recently-opened Hall of Human Origins offers its insights about the development of mankind. But how did the exhibition evolve from concept to reality? In this panel discussion hear the story behind the show from curator Dr. Rick Potts, acting director of exhibitions Dr. Michael Mason, writer Sharon Barry and Linda McNamara of Reich + Petch design. Free. Natural History Museum, 1:00-2:00 PM.
Wednesday, May 19: American Craft Masterpieces: Albert Paley's Portal Gates
In this gallery talk led by Nicholas Bell, learn about sculptor Albert Paley's Portal Gates (above), an extravaganza of steel, brass, bronze and copper created especially for the Renwick Gallery. Free. Renwick Gallery, 12:00 PM.
Thursday, May 20: Face-to-Face Portrait Talk: Stonewall Jackson
Historian David Ward will speak about American Civil War general Stonewall Jackson in this weekly portrait talk series. Free. National Portrait Gallery 6:00-6:30 PM
Friday, May 21: New Photography from the Bamako Biennial
Come enjoy a highlights tour of the 2010 biennial of African photography led by staffer Erin Haney. Together you'll explore the work of the groundbreaking work of these up-and-coming artists that examine issues of migration and displacement, sexual bias, and other subjects. Free. African Art Museum, 12:00 PM
For updates on all exhibitions and events, visit our companion site goSmithsonian.com