Events for the Week of October 26-30: Halloween, Judy Garland, Architectural Tours and More!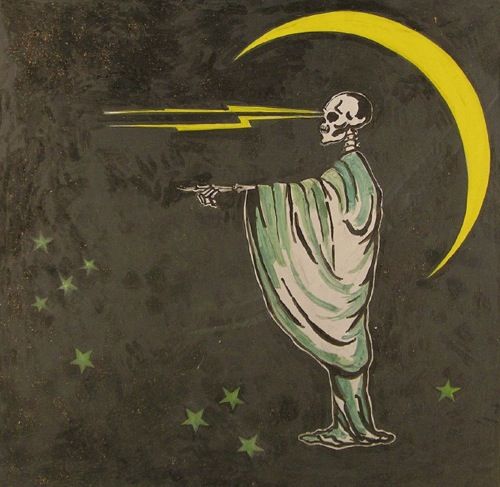 Sorry kids, no special events happening at the Smithsonian today. But be sure to check out this site for a listing of regularly-scheduled happenings around the Institution.
Tuesday, October 27: American Art Museum Architectural Tour
They don't build 'em like they used to—which is why touring buildings like the former Patent Office Building (home to the Smithsonian American Art Museum and the National Portrait Gallery) can be so charming. But it's oh so easy to pay more attention to the art on the walls than the building itself. That said, come gain an appreciation for the building that houses these world-class works of art in this architectural tour led by Deputy director emeritus Charles Robertson. Free. American Art Museum, 5:45
​Wednesday, October 28: Ask an Expert: The Lunar Reconnaissance Orbiter
In this lunchtime lecture, come listen to Tom Watters discuss the Lunar Reconnaissance Orbiter —a spacecraft launched earlier this year to scout out potential places on the Moon's surface that would best accommodate an outpost and extend mankind's presence in the solar system—and the early results of this mission. Free. Air and Space Museum, 12:00 PM
Thursday, October 29: The "Not So Spooky" Halloween Show
Halloween is so frequently celebrated with sights and sounds meant to send chills down your spine—so much so that the youngest members of your family may feel a little left out of the fun for fear of being, well, scared. So, for the littlest tricksters, here's a treat from the Discovery Theater. Come out in your costumes and listen to two stories: the first, "Why the Bat Flies at Night" is a creation story from Africa that will be told with puppets, and the second, "The Ghosties' Happy Day," invites the audience to help tell the tale. Ideal for persons aged 2-7. Tickets are required. Rates are: $6 general admission, $5 for children, $4 for members, $4 for children of members, and children under the age of 2 are free, but please reserve a (free) ticket for those persons. S. Dillon Ripley Center, 10:15 AM. This event repeats on Saturday, October 31 at noon and will include a face painting activity.
Friday, October 30: A Salute to Judy Garland and Friends
It's unfortunate to think that Judy Garland may now be best remembered for the tragic circumstances that filled her life and one of the ultimate camp icons as opposed to being remembered as a darn good entertainer. (Her crowning achievement may very well have been her 1961 performances at Carnegie Hall, memorialized on vinyl—and later CD—and acknowledged by the Library of Congress as an aesthetically and culturally significant recording.) Forty years after her death (and 70 years after she appeared in The Wizard of Oz), pianist Richard Glazier is presenting a tribute show featuring a host of songs that Garland made world-famous: "The Boy Next Door," "The Trolley Song," "The Man That Got Away" and, of course, "Over the Rainbow." Tickets are required. Rates are: $25 general admission, $20 for Resident Associate members. Tickets may be purchased online. American History Museum, 7:30 PM
For more information on events and exhibitions at the Smithsonian museums, check our companion website, goSmithsonian.com, the official visitor's guide to the Smithsonian.