Events for the Week of December 21-25: Holiday Happenings, Gift Shop Sales, Chat With a Scientist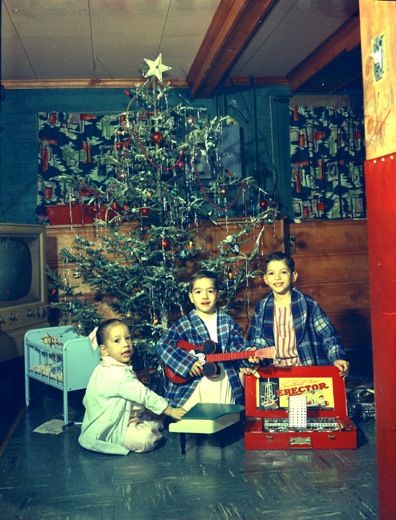 SNOW DAY! All DC-metropolitan Smithsonian museums, along with the Udvar-Hazy Center in Virginia, are open today. The National Zoo, however, remains closed due to the heavy snowfall over the weekend.
Monday, December 21: IMAX!!
Spend your snow day away from work or school exploring the museums or enjoying a movie at one of the Smithsonian's three IMAX theaters.
Tuesday, December 22: ZooLights
*Check tomorrow to see if the National Zoo has reopened and that this event is still scheduled.
For children of all ages, come on out to the National Zoo for a nighttime safari, keeping  your eyes peeled for a menagerie of LED light sculptures modeled after critters at the zoo. Tickets are required for visitors aged 2 and older and can be purchased at any National Zoo store, at the door (unless that day's worth of tickets are sold out), or through Ticketmaster. Unless the Zoo closes due to inclement weather, this event runs every night from December 18 through January 2, except December 24, 25 and 31. Tickets are $8 general admission; FONZ $5. National Zoo, 6-8:30 PM.
Wednesday, December 23: The Scientist is In
Drown your Thalassophobia and come on over to the Sant Ocean Hall to chat with an expert. The scientist is in to show off some special artifacts and talk to visitors about the wet and dry of oceanography. Free. Repeats every Wednesday. National Museum of Natural History, 12 Noon-4 PM.
Thursday, December 24: Attic Sale
Need some gift ideas at the last screaming minute? Try your luck at the Freer, which is offering its Asia-themed gift shop goodies—from CDs to scarves—at reduced prices. Freer, 10:00 AM-4:00 PM.
Friday, December 25: Smithsonian is closed for Christmas
Sorry kids, this is the one day of the year when the Smithsonian is closed to visitors. So chill out and enjoy the day with the people who matter most to you. There will be plenty of museum fun to be had tomorrow!