Events for the Week of 5/16-5/21: Zoo Feedings, ILL-Abilities Crew, Celebrate Hawai'i
Events for the week of 5/16/11 - 5/21/11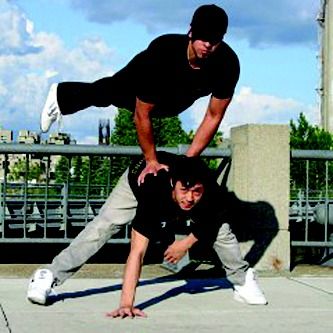 Monday, May 16 — Zoo feedings
What do zoo animals eat? Find out at the daily feedings, included in the Zoo's daily calendar. Animal feedings take place every day, beginning at 10:15 AM with the fish feedings at the Kids' Farm. Watch up to seven feedings a day, including the giant Pacific octopus at the Invertebrate House at 11:15 and 3; the sloth bears at 11:30 on the Asia Trail, and the small mammals at their house at 1:45. Don't be late; the feedings last only 15 to 20 minutes. National Zoo
(By the way, the annual Zoofari fund-raising celebration takes place this Thursday May 19, from 6:30 to 9:30; beginning at noon, some areas of the Zoo will close for set up with the entire Zoo closing at 4 PM. Zoofari is sure to sell out. Buy your tickets today to avoid disappointment.)
Tuesday, May 17 — Civil War through the eyes of a child
Ever wonder what life was like for young African American girls during the Civil War? Addy Walker, of the popular American Girl doll series and heroine of the book, Meet Addy, is a nine-year old born into slavery. She escapes to freedom during the Civil War. Trace the events that underlie the story's narrative using the museum's downloadable guide, or pick one up free at the information desk. Claim a free gift at the gift shop when you complete the quest to have your guide stamped at each stop on the self-guided tour.  Find more here about Addy's World, or find online activities, or stop by the museum's store to pick up your copy of the book Meet Addy. American History Museum
Wednesday, May 18 SHOUT online discussion 
Can't get to the museum today? Join three online discussions with four Smithsonian experts. Jonathan Thompson, a forest landscape ecologist from the Zoo's Conservation Biology Institute updates us on the status of North American Forests. Senior conservation adviser Marshall Jones and program specialist Ana Tinsler, also with the Conservation Biology Institute discuss the Global Tiger Initiative, an alliance of governments and international organizations hoping to restore wild tigers and preserve their habitats. Lastly, researcher Sunshine Van Bael from the Smithsonian Tropical Research Institute will provide an overview of Tropical Biodiversity. Free, but pre-registration required. First discussion at 11:00 AM.
Thursday, May 19 ILL-Abilities Crew
A high-energy dance performance by a B-boy crew of dancers with physical "ill"abilities. The group defines the phrase as the "opposite of disability," meaning that they create advantages from disadvantages. Two performances, 10:15 AM and 11:00 AM, for ages 4 and up. Tickets are required. Rates are $4 child member; $4 member; $5 child nonmember; $3 child under 2; $6 general admission. Tickets may be purchased online or at the Resident Associate Program box office located in the Ripley Center on the National Mall.
Friday, May 20 Asian-Pacific American Heritage Month at the Smithsonian
Friday's events kickoff the weekend-long "Celebrate Hawai'i" festival at the Museum of the American Indian. The documentary Papa Mau: The Wayfinder follows a group of young Hawaiians  on a mission to revive the traditional Polynesian arts of canoe-building and wayfinding, or non-instrument celestial navigation. The group's search leads them to the island of Satawal in Micronesia and the master navigator Mau Piailug, who shares the ways of their ancestors aboard the voyaging canoe Hokule'a. Director Na'alehu Anthony will answer questions after the screening. A short film, Stones, will begin at 7:00 PM. Dinner is available at Mitsitam Cafe from 5:30 PM to 6:30 PM. Free, but reservations are required.
Free events during the "Celebrate Hawai'i" cultural festival continue Saturday and Sunday, include hula performances and lessons, Hawaiian cooking demonstrations, films and discussions. 10:30 AM to 4:30 PM. National Museum of the American Indian