Events for the Week of 11/2-6: Dorothea Lange, John Singer Sargent, Zoo Photography Club and More!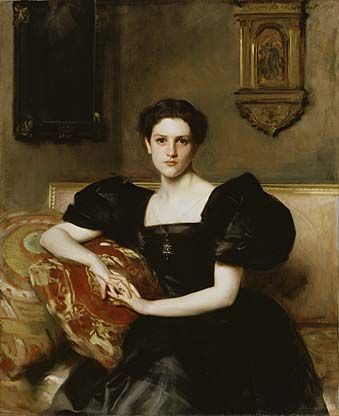 Monday, November 2: National Family Literacy Day
Knowledge is power (I know, it's an overused phrase—but it's true) and today is a great day to encourage the people in your family to pursue a lifetime full of reading. Enjoy storytelling sessions as well as theatrical performances that tie in to permanent museum exhibits like the Star Spangled Banner and the Greensboro lunch counter. Hopefully the day will inspire you to go home and do some reading on your own—and encourage you to talk about the things that grab your interest with those near and dear to you. Even if you aren't in the DC area for this event, visit the website of the National Center for Family Literacy—who is co-sponsoring this event—to find programs in your area. Free. American History Museum, 10:00 AM-3:00 PM
Tuesday, November 3: FONZ Photo Club
If you're a shutterbug with a penchant for snapping shots of critters, come on out to the National Zoo and participate in the FONZ (that's Friends Of the National Zoo for those of you who think Henry Winkler when they see the word, FONZ) photo club's monthly meeting. Share your photos, hear from speakers and learn about new techniques that may help you capture that picture perfect moment. You must already be a FONZ member to participate. For more information on the FONZ photo club and how to participate, check out their website. National Zoo, 7:00 PM
Wednesday, November 4: Portrait of Elizabeth Winthrop Chanler
John Singer Sargent had a knack for painting socialites and caused a perfectly marvelous scandal when he unveiled his Madame X in 1884. (The uproar over the painting was so great that it prompted him to move from Paris to London.) In tonight's gallery talk led by deputy director emeritus Charles Robertson, come take a look at another work of Sargent's: an 1893 portrait of Elizabeth Winthrop Chanler, heiress to the Astor fortune. Free. Smithsonian American Art Museum, 6:00 PM
Thursday, November 5: Dorothea Lange: A Life Beyond Limits
Photographer Dorothea Lange will perhaps be forever known for one photograph—a portrait of Florence Owens Thompson popularly known as Migrant Mother, which has become an iconic image of the Great Depression. Come listen to Linda Gordon, author of Dorothea Lange: A Life Beyond Limits, discuss the life and times of this famous photographer. A book signing will follow the lecture. Free. American Art Museum, 7:00 PM
Friday, November 6: Sounds of Africa
Modern music has a fair share of roots firmly planted in Africa, and today, Ugandan musician Daniel Ssuuna will teach you about African instruments as well as polyrhythms and syncopation. Visitors will also have the opportunity to play instruments. Ideal for visitors aged 6 and older. Free. African Art Museum, 10:30 AM. This event will repeat on November 20 at the same time and venue.
For more information on events and exhibitions at the Smithsonian museums, check our companion website, goSmithsonian.com, the official visitor's guide to the Smithsonian.